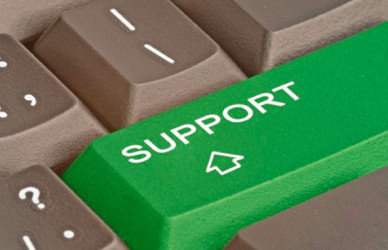 Looking for a compelling statistic to include in that grant request?  Trying to quantify need in your community?  More data than ever is more readily available, but wading through all of it can be a challenge, and unfortunately, not all sources can be trusted.
As someone who pulls data for needs assessments, grant proposals, and other purposes nearly every day, here are a couple of my go-to data sources.  They're all reliable, cover the whole country, and (best of all) are totally free!
1.     American Factfinder: http://factfinder2.census.gov
Poverty, health insurance, income, education, race and ethnicity, age, household composition, government payroll… If the U.S. Census measures it, you can access it through the American Factfinder.  Because there are literally thousands, if not millions, of data points, the system can be somewhat clunky and a basic knowledge of statistics is helpful.  More advanced users of data usually skip right to "Advanced Search", while the answers to the most common data questions are available in the "Community Facts" section.
Often the data requires some manipulation to be meaningful, but with one click you can download into Excel.  Nearly everything is available at the county level and most at the zip-code level or smaller using 5-year averages.  There's enough readily available to keep even the wonkiest data geek busy for years.
2.     County Health Rankings: www.countyhealthrankings.org
Looking for health data?  Each year, every county in the US is ranked based on a series of indicators of health and well-being.  A project of the University of Wisconsin in collaboration with the Robert Wood Johnson Foundation, the data used for the Rankings is the comprehensive source for the most up-to-date health data generally available.
The site is easy to use and offers clear explanations of datasets, as well as batch downloading of data.  One caveat: health data isn't updated as frequently as Census data, so be sure to check the years, as some information can actually be can be quite old.
3.     Kids Count Data Center: http://datacenter.kidscount.org/
For years, the Annie E. Casey Foundation has compiled nationwide data on child well-being, and has partners in most states to provide additional local data.  Although there is some overlap with the American FactFinder, Kids Count is easier for the causal data user to find what they seek.  Most data is provided for multiple years, so it's easy to see change over time, although geography can be inconsistent.  Most indicators are reported for at the state level and some smaller geography – which is sometimes large cities, and sometimes county.
And one to avoid…
At first glance, it appears that City-Data.com is a nonprofit's data dream.  The site compiles loads of different data sources all in one place and you can quickly get a page full of data on a particular city.  The problem: data documentation is inconsistent, so it's difficult to tell how reliable the source of information, and sometimes how recent it is.  They also allow users to provide facts – always a red flag for a researcher.
Bonus!
If you are in Ohio, and looking for reliable information similar to that available on City-Data, be sure to check out www.360-public.com.  Run by Public Insight, 306-Public also compiles data on cities and school districts in one place.  Access demographic, social, economic, housing, crime, and financial data is free, and paid subscribers can use "builders", which enable more in-depth analysis of data within the site.  Plans are in the works to expand 360-Public to cover the whole country in the coming months.
About the Author: Emily Campbell is the Williamson Family Fellow for Applied Research at The Center for Community Solutions, where she directs demographic and socio-economic research activities including mapping, data collection, and analysis.  She has helped numerous nonprofit organization in Ohio understand the public policy process, stay up-to-date on debates in Washington that impact them and their clients, and be more efficient in seeking government funding and using data.