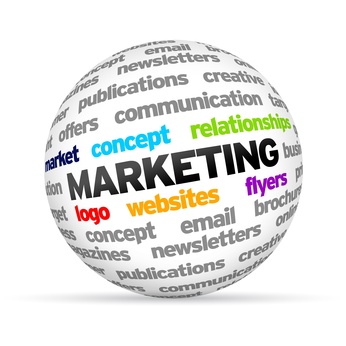 "Today there's really no excuse for a nonprofit NOT to have a social media strategy," according to Julia Campbell who once served as the Director of Development, Marketing  & Communications for a nonprofit that helps victims of domestic violence.
"Back then, we  tried  things out to see what did–and didn't–work." But that was a different time–and audience. Just think, when Facebook launched in 2004 it had about 1 Million users.  That's a tiny audience relative to its 1 Billion users today.  That audience was primarily comprised of "early adopters", versus today: where it includes just about every possible demographic, including Baby Boomers, a group many assumed not to use social. This growth raises the level of opportunity for your organization– it also raises the expectations of the users.
Campbell's advice, "Before you do anything, determine why you have a Facebook Page and what you're going to do with it." Be creative about how you're going to stand out from other organizations and always bring value. In other words: Don't "post" just to say something, but "Post" when you have something of value to say. Here's a handy checklist to help you prepare or make sure that you're on the right track.   
What's the biggest mistake nonprofits make with social media? Campbell quickly replies, "To think of it as a direct fundraising tool…It best serves your organization as a tool that cultivates relationships and shares news about impact your group is making."
Building any relationship involves a natural progression of engagement. Just like in real life, it starts with an introduction and takes several steps to help one better understand the mission, become familiar with the programs, and gain trust—all before making an ask. Check out John Haydon's Facebook Ladder of Engagement for some great pointers on the correct way to use Facebook, in particular or this post from Claire Axelrad on how you could be using social to "cultivate evangelists."
Making the Case for Support to your Board
What about some help in making a case to the board or management for supporting a social media strategy? Campbell recommends doing research in advance and presenting information to answer the following:
What does your organization's "competition" look like? How many other nonprofits with similar missions are in your geographic region? Show what their sites and their social media channels look like: How are they connecting them to work together? What are they doing?
What is your website traffic telling you? Google Analytics is an amazingly valuable tool that can help you determine what is and isn't working.  You'll not only see how many visits your site has for any period of time, but you can see which social media channels are delivering visits and the quality of those visits. You can see what percentage of traffic is coming from mobile devices or which pages have the highest exit rate, or which email campaigns drove the most visits. These analytics can be very helpful in understanding what your visitors want and what they respond to.
 How can you increase donations? Probably not a secret, but management responds to ideas that promote ways that will bring in money. While not a direct fundraising tool, social media provide your organization a way to make a larger audience aware of your cause, allow your advocates to amplify your message, and tell stories that will help cultivate more meaningful relationships to help increase member and donor retention.  It is much less costly to keep donors when you get them than to find new donors–and studies show that continued engagement is one factor in increasing donor retention. Social Media to the rescue!
The average retention rate of first-time donors is only about 27%! That means that about three quarters of first time donors leave after having (a) found your group; (b)felt support for your cause; and (c) tapped their wallets and donated. In light of that, doesn't a well thought out social media strategy seem like an ideal way to increase engagement and keep the donors you already have and allow them to help spread word about your organization?
While Julia Campbell no longer works at a nonprofit, she has been working with nonprofits to help them craft their social media strategies at J Campbell Social Marketing . She is a featured speaker at the  Social Media 4 Nonprofits event in Boston on May 19,  2014, where she'll speak on the topic of "Visual and Digital Storytelling." The event will be co-hosted by John Haydon, Author of Facebook for Dummies and Ritu Sharma, Co-Founder and Executive Director of Social Media for Nonprofits (Save $30 by entering code "TST" when registering).
We'd love to hear from you: What you think is key to a great social strategy?
Julia Campbell has a long history of helping nonprofits find success online. After 10 years in the nonprofit sector as a development director and marketing coordinator, she founded J Campbell Social Marketing, a boutique digital marketing agency based in Beverly, MA.
Julia's clients include small community-based nonprofits and large organizations. She also offers one-on-one coaching sessions, group seminars and college courses. Her blog was named one of the Top 150 Nonprofit Blogs in the world: www.jcsocialmarketing.com