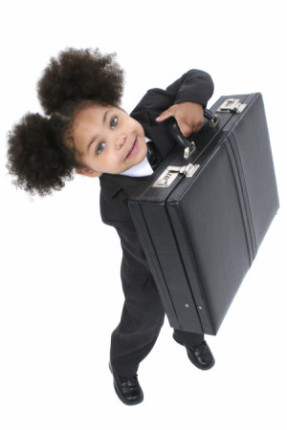 In the past month or so, I've had the opportunity to meet several bright, energetic, enthusiastic and passionate young people who are making the nonprofit sector better in a number of ways. Now–maybe it's because I'm getting older and bit nostalgic—but I don't recall being nearly as dedicated to anything (well, at least anything useful to others!) when I was their age.
Here's a look at them and what they are doing to make this a better place for us all:
Kadi McDonald is our intrepid "Millennial Blogger", but her day job is Associate Communications Copywriter for Macy's. Just take a look at her profile on LinkedIn and you'll see that this Ohio University Grad doesn't sit still for long. When she isn't busy creating copy and researching content for one of the country's largest retailers or writing for us, she is involved with a number of nonprofit organizations in the capacity of Advisor, Swim Coach Social Media Coordinator.  She is one of those "millennials" about whom so many have been so curious—and she embodies the best traits by which they are characterized: curious, tech-savvy, and connected; she supports and shares her causes with her social network; she gets involved and wants to help current nonprofit leaders understand what makes her generation tick and offer valid ways to communicate.
Emily Goodstein is a self-described Yoga Enthusiast, Birth Story Photographer, Managing Director at West End Strategy Team, Reproductive Rights Advocate, Cake Decorator. Emily has taught me that above all: "Millennials are multi-taskers who expect that their workplace will recognize their whole selves."  She introduced me to a way to describe a great work place as having a " Work/Life Harmony vs. a Work/Life Balance" which I think beautifully describes the ideal. With long work days and round-the-clock emails and texts the norm,  she told me that her fellow Generation Y friends fully expect that work mates are going to be part of their social lives, too.
Nicholas Raefski, founder and president of Together We Are One, a nonprofit organization created to connect young people with community service.  The philosophy of the organization is based on a dear friend's reply when asked about his participation at a blood drive: "If I could do something so simple that helps others, why wouldn't I do it?"  I recently met with the entire board of T.W.A.O. who gather often to coordinate events, efforts, and outreach.  Oh wait, did I mention that they are all in High School?   Yes, this group, of mostly 17 year olds, who spend their free time helping others in need provides a very positive look at the up and coming "Generation Z."  The organization was created about a year ago and is currently one of the largest clubs at New Jersey's Voorhees High School with 82 members.
Naturally, I asked the board members if they intend on pursuing a career in philanthropy in the future– fully expecting answers in the affirmative. But, that's not the case. They plan to study business and medicine, psychology, communications.  And while I think it's encouraging and inspiring to see such authentic passion for helping others in a group of young people it does raise a question: What is the perception of the sector that none of these dedicated kids plan to make it part of their future careers?
Perhaps, with the continued messaging and efforts from the likes of Kadi and Emily, and the tens of thousands of others out there who are taking charge, the perception that the public has of the nonprofit (or, for purpose– or third-) sector will change to one where it attracts more. Clearly the hearts and minds of the youngest are already aligned with doing good—the question might be more of where and how will they do good?
We'd love to hear from you! Do you have a story about a dedicated young person making a difference?  Are you interested in helping T.W.A.O. (they could use sage advice and opportunities for funding )?