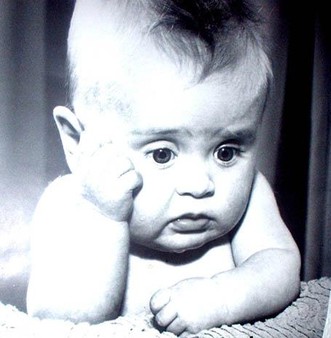 A few days ago, I saw an adorable story on The Today Show about a well-spoken seven-year-old girl. She was chosen as the winner of the 2014 Sprout "Kindest Kid Awards" and named the Chief Kindness Officer. The "Kindest Kid Award" is in its second year and aims to spotlight young children who are very focused on doing good.
The little girl, Emma Lock from Tucson, Arizona, created Lock Boxes of Love after her little brother Chase was stricken with pediatric cancer. Lock Boxes of Love sends care packages to the siblings of sick children. Anything from games to arts and crafts, Lock tailors each box to the recipient's interests. Aside from being adorable, this little girl is wise beyond her years.
Campaigns like this one, along with many other viral campaigns online, have taught me this: Kids are some of the best spokespeople. Their messages and thought processes allow simplicity and often bring a fresh perspective to those of us who are caught up in many convoluted messages. YouTube sensations like Kid President have a lovely way of showing us how simple it is to be great.
The question arises now – how do you engage kids in your organization? Here are a few ways you can integrate youth volunteers into your nonprofit:
Ensure you've got a family element to your volunteer projects. To this day, one of my favorite volunteer experiences was shared with a fellow volunteer and her two children. At the time, they were in fourth and sixth grade and they helped our group build a playground in an underprivileged neighborhood. Watching them use power tools and try to show off for the entire group was not only adorable, but empowering. When we broke for lunch, they ate their food quickly and then asked if they could get back to work while most of the adults sat around and talked. When we finished the project, they were so excited and looked so visibly accomplished, knowing that they'd just made the lives of hundreds of children that much more exciting with just a few hours' work.
Educate children on your cause. Truthfully, they are the future of your cause. Whether it's something they choose to get involved in later on, or simply just long-time supporters of the organization, it's important to get them involved early.
Consider involving kids in your promotional materials. The family element is one that captures a multitude of audiences (and donors). With a parent/guardian's permission/sign off, consider adding photos including kids to your printed materials, and get some quotes and action shots for any digital/video pieces.
Is your child already doing great things? Enter him or her into the 2015 "Kindest Kid Awards." Entries are being accepted now through November. Voting begins on November 21.