As the new year approaches, many of you may be shifting focus to new initiatives or implementing new strategies. But as you move forward, take a moment to look back and consider the role of storytelling in your plans. Collected from various experts, here are 5 strategies for telling amazing stories.
Paul VanDeCarr of Working Narratives wrote a nine-piece series for the Chronicle of Philanthropy, Storytelling Summer: Answers to Common Questions About Motivating Your Audience, that is filled with pure gold for any organization telling stories. Based on his advice, here are some of the best ways to improve your storytelling skills. (see all links at the end of this story.)
Set Your Goals.
Know what you want your stories to do before you tell them. Take time to ask yourself what you want to achieve, who can help you do it, and what tools you have at hand to reach them. A clear idea of these makes the next step go more smoothly.
Do Your Homework.
Stories are most effective when they are thoroughly researched, says VanDeCarr. Not only do you have your facts and figures straight, but you solidify your overall strategy. You learn what resonates with your audience, how you should frame your story, and what you can do to improve. Try conducting your own research before and after telling a story to see how effectively you affected your audience and worked toward your goals.
Balance Your Struggles and Successes.
Draw on the research of other organizations to model the stories you want to tell. Some of the best balance success and hardship. This emphasizes the importance of continued action while celebrating the triumphs earned thus far. An effort that tracks victories and setbacks, like the Human Rights Campaign's marriage equality initiative, "does a great job of highlighting small or interim victories and featuring individual stories at the heart of those battles, while maintaining a clear long-term vision," says VanDeCarr.
Cover Your Bases.
Construct your stories with care so you do not miss any critical perspectives. In your research, reach out to "advocates, policy-watchers, funders, faith leaders," and any others with a unique, intimate perspective of the issues and communities you are addressing. This helps to cover contexts you might have missed and opens access to new resources for you and your audience.
Be mindful of sensitive or problematic aspects of your stories and the people involved with them. Do your protagonists think they are being represented fairly? Would anyone involved with your story face reprisals or harm if this story is told? If so, you may need to frame your story through someone else's eyes, or reframe your protagonist as a different person, an actor, or a composite character. Make sure you disclose such changes to your audience.
Activate and Empower Your Audience
If you followed the previous tips, you should be poised to move your audience to take action. A powerful story "humaniz[es] abstract policy issues, but may also personalize what are fundamentally political or social issues," according to VanDeCarr, and that connection can lead to strong emotional reactions.
You have options for how you capitalize on those reactions. Providing information or ways to donate are simple and effective, but your storytelling can be the key to deeper engagement. Captivate your audience with the difference they can make in someone's life, in their own community, or in the world. Show them the paths to action. VanDeCarr suggests leaving your endings a bit open-ended to lead the audience toward personal action and advocacy.
These great strategies for your storytelling are not the only ones. For a different look at nonprofit storytelling, check out Julia Campbell's advice in 5 Stories Your Nonprofit Should be Telling and Kevin Wolfe's Storytelling That Gets Donations series.
For an example of storytelling at work, check out our post on the realities of homelessness.
And visit Top Nonprofits for Storytelling Through Video: Excellent Example.
How are you or your nonprofit using storytelling? Do you agree with VanDeCarr's strategies? Let us know in the comments.
Other tips on storytelling tools on Third Sector Today:
Get the Picture: Telling Stories Visually, Part 1
Get the Picture: Telling Stories Visually, Part 2
YouTube for Nonprofits: Not Your Average Cat Videos
Paul VanDeCarr's extensive Storytelling Summer Series:
Balance Small Wins and Long-Term Goals in Your Storytelling
Reaching New Audiences Through Storytelling
4 Essential Elements of Storytelling
How to Turn Audience Emotion into Action
4 Questions to Develop Your Storytelling Strategy
Are You Really Telling Stories?
Navigating Privacy and Other Issues for Ethical Storytelling
Technology, Imagination, and Organizing with Storytelling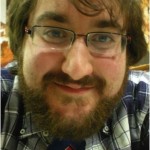 About the Author: Joseph Nelis is a writer living and working in Pittsburgh. He earned an M.A. in Literature from Indiana University of Pennsylvania, writes for New Place Collaborations, and enjoys telling stories with friends in the city's East End.