No one enjoys letting employees go or having the "let go" conversation. It can even be harder in small organizations in which that person likely a significant role. In 3 Tips For Letting Employees Go As Painlessly As Possible, National Federation of Independent Business provide advice for letting employees go.
Eliminate the Surprise Factor
Prepare employees through your regular evaluation and feedback process. Be clear about performance on an ongoing basis. Record and share this information with them as soon as it happens and explain the procedure of how it will be treated over time. No one should be shocked by being let go.
Be Brief and Positive
Provide clear expectations and give regular feedback to all employees. Inform the employee of the problems, the action taken as a result, and the next steps on exiting the company. You my want to focus on the job requirements, how the employee isn't the right fit, and provide positive feedback on their performance.
Consider Timing
Let employees go at the beginning of the week. This allows them revamp and start sending out resumes immediately. If you let the employee go on Friday, they may sit at home on the weekend worrying about job prospects and paying bills. By letting employees go at the beginning of the day or at the end eliminates any encounters they may have with co-workers.
Remember that all employees should receive an employee handbook or guidelines regarding evaluations and expectations when they are hired. The conversation is not going to be an easy one, but it will be one that benefits the company and the employee.
For more information on letting employees go, check out our Third Sector Today posts:
5 Tips for Letting Go of Sub-par Employees
Revolving Doors: What's a Nonprofit to Do About Employee Turnover, Part 1 and Part 2.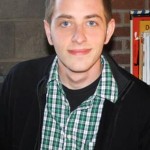 About the Author: James Zackal is a writer, music enthusiast, and Netflix addict. A graduate student at California University or Pennsylvania pursuing a Master of Business Administration, he is a writer at New Place Collaborations, LLC in Pittsburgh and a Marketing Assistant at Web Strategies in Winchester.