Need help with your nonprofit's fundraising strategy and implementation? If you are reading this you already know you need to stay on top of the latest fundraising ideas, trends, and research in order to keep your organization moving forward. After all, the term "nonprofit" refers to a tax status, not a viable business model. Every organization requires funds to sustain its mission and serve its clients. And, like any innovative, successful business it's imperative that you are on top of new offerings while charting and keeping a strategic course that will advance your cause.
Encouraging findings for some
According to the latest report from Nonprofit Research Collaborative, 73% of you met your fundraising goals in 2014 (read more about it here ).
M+R Research and NTEN recently released their benchmark study, which reveals online giving is up (read more about that here)
Of course, that also means 27% of you did not meet fundraising goals and I am sure that there are several nonprofits out there which have yet to develop a strong onling giving strategy.
So let's find out what's on the minds of 17 leading nonprofit fundraising experts and glean some insight and inspiration from them:
17 Nonprofit Fundraising Tips, Best Practices, Advice &Tools

1.  Barbara E. Kauffman, Executive Vice President, Newark Regional Business Partnership
Be creative!  It's fine to have a standard package of benefits for different levels, but look for ways you can add value by offering alternatives that are of value to the potential sponsor. 
2. Wayne Elsey Agent of Change – Empowering nonprofits/for profits to develop strategies, strengthen branding and funding
In life and in business, best practices, no matter what you're addressing, are always a matter of art and science. You need the skills to persuade donors, the board and your staff. You also have to weigh those interests with the science, "best practice", of the task at hand. In life, it's the same thing. You need the art of persuasion and the skill of the technical know-how. Period. 
3. Kitty Cook Ramsey, CFRE, Major Gifts Officer, Children's of Mississippi, University of Mississippi Medical Center
I never approach prospects as someone whom I'm going to ask for money, but as a "connector." I work with them to find out what enflames their passion, what they want to do to change the world. I listen to them. When we've established a relationship, I show them how they can support their passion by partnering with my organization. Most importantly, I never try to force a prospect into a donation that doesn't exactly fit his or her passion. If I did, they would never trust me (or my organization) again.
My goal is to be a resource for that donor so that one of the names he/she will call me is "friend." Fundraising like this isn't fast and doesn't have a quick return on investment. It does, however, create repeat donors who will make a substantial, long-term investment in your organization and their community because of the relationship you've helped to build.
4. John Haydon, Digital PR and Fundraising Expert, Speaker, Trainer, Author
We all have two ears and one mouth .
Ear 1: Pay attention to what's trending in your cause. Listen to what your donors are saying about your organization, executive leaders, and your cause. What topics turn them on? What are your "competitors" blogging and tweeting about?
Mouth: Join existing conversations where you can add value. Praise and recognize supporters, related orgs, and their stories. Be useful, and say thank you.
Ear 2: Pay attention to replies, comments, and tweets about your content. Respond in ways that add value to the donor, AND set you apart from "competitors". Make your donors feel heard.
5. Miki Bellon, Regional Nonprofit Consultant, TriNet
Everyone is a fundraiser, whether it means raising awareness, revenue, income, resources, capacity, programs or services.  There is nothing more satisfying than working together to move a mountain.
Engaging potential donors is as simple as making friends.  Know yourself well enough to recognize when you've connected and give back as much in return.
6. Ed Lord Vice President of Strategic Services at DonorDrive 
Millennials naturally gravitate to online peer-to-peer fundraising. They're wired to share digitally and this includes news about their participation in events that support causes they're passionate about. At DonorDrive we've seen massive growth in Millennial-centric events like Dance Marathon and Extra Life for Children's Miracle Network Hospitals and World Vision's My Cause. If you give young people the tools, they're natural-born fundraisers.
7. Karen Topakian, Greenpeace, Inc., Board Chair 
Meeting the 100% board giving goal may prove challenging. Treat board members as major donors regardless of their gift size – conduct peer to peer face to face asks. Speak to shared values – but add a twist. Share your giving amount. It motivates both parties to give more.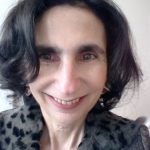 8. Claire Axelrad, J.D., CFRE
Board members often say they'll do fundraising; then they don't follow through. Why? They're afraid. They think it's about money. Ugh! You haven't done your job. Tell them it's about outcomes made possible. About philanthropy facilitating. Volunteers deserve fantastic training, top-notch coaching and inspiring cheerleading. Set them up for success by reframing their task.
9. Rich Dietz, Director of Fundraising Strategy for Abila
In our recent donor engagement study, we found only 52 percent of donors felt that the organizations they support take their preferences into account when communicating or appealing for donations. Organizations tend to plan communications based on one data point: donation amount, missing the opportunity to engage the donor through their interests and generational preferences.
10. Sayydah Garrett , Founder & President, Pastoralist Child Foundation
The top fundraising challenge our very small nonprofit faces is donor acquisition. Pastoralist Child Foundation is entering its second year as a registered 501(C)3. Although we've made great strides in a short amount of time, we feel pressured to assure donors that we're worthy of their contributions. The best way to overcome the challenge is to consistently announce ongoing projects and accomplishments via monthly e-newsletters, social media and conversations.
11. Derrick Feldmann, 
President, ACHIEVE and  
MCON + Millennial Research |
Being a fundraiser today means managing the expectations all kinds of donors. A fundraiser should create opportunities for donors to articulate the level of interest the have, the types of communication they want and how much participation you can expect. This can be as simple as executing a welcome series with a survey attached to help you understand preferences.
12. Miriam Kagan, Senior Principal, Kimbia
The rapidly growing "fund my idea" crowdfunding marketplace has hijacked the term "fundraising" from nonprofits. They are finding new donors and raising new revenue. As with other marketplace disruptions, rather than taking a wait-and-see approach, our industry must take the plunge and strategically adopt these campaigns as part of our fundraising toolkits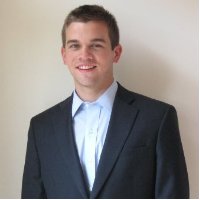 13.  Dan Quirk, Marketing Specialist, DonorPro 
Bad data results in money lost at the post office and decreased marketing effectiveness from email to direct mail. We see this a lot for customers that come over from a home-made donor management system, or customers who have disparate contact lists. We recommend running an NCOA, deceased repression, and data append services that help clean up the bad data.
14. Bobby Valentine, FitRaise
One of the biggest challenges I face is the lack of follow-through.  Have you ever connected with someone who says "I'm happy to help" then when the time comes for action they aren't so willing?  In a recent post I mention a few ways to get around this…my top tip is to make it easy for people to act immediately…right then and there.  I've also been guilty of this and am trying to work on it every day.
15 Cindy Leonard, Consulting Team Leader, Bayer Center for Nonprofit Management at Robert Morris University 
However your organization fundraises digitally, consider the donor's experience with the process. The call-to-action should be clear, user-friendly, mobile responsive and require as few clicks as possible from beginning to end. For example, check out Charity:Water (https://www.charitywater.org/). The call-to-action is featured prominently on their home page.  One click later you can donate via credit card or paypal.
16 Jon Biederman , Vice President, DonorPerfect
Donor retention is a challenge many nonprofits, especially small to mid-sized nonprofits. Starting a monthly giving program that encourages donors to donate small amounts of money each month can greatly improve donor retention.
17. Jeremy Koenig, Head of Marketing, MobileCause 
Crowdfunding for Nonprofits is the most effective way for organizations to collect donations through networks of volunteers, donors and staff. Individuals can set up crowdfunding pages in minutes from any device and share to mobile, social and email contacts in one tap or click. Donations are 100% secure and go directly to NPOs.
And, since you read this far, you get a bonus! 18 & 19: Here is some of my own advice on how to use Content Marketing  and Social Media to find new donors and keep the ones you have engaged.
What other tools or advice would you offer? We'd love to read about them in the comments section below.