If you are a nonprofit junkie like me, then you understand why I truly admire the passion and
courage of nonprofit leaders. These individuals dedicate their lives not only to serve others
but also to be accountable for their organization's impact.
Nonprofit leaders walk, jog, and run an unpredictable path. So, what's the mystery behind
great nonprofit leaders? They can all do the following:
Face Adversity
Nonprofit leaders fight uphill battles. Whether it's attaining fundraising goals or dealing with
an unruly board member, these folks know how to face adversity with grace. They also must
be ready to tackle challenges with the public and private sectors.
Reflection: When's the last time you faced a challenge? How did you handle the situation?
Understand Patience
Great leaders understand that patience is a virtue. Not everything in life happens when
we want it to occur. Maybe that major gift donor is reluctant to give money. Instead of
complaining, a leader develops strategies to understand the donor's reservations. S/he would
ask questions and address the concerns of the donor.
Reflection: How are you practicing patience? What can you do today to be more patient with
others?
Exude Persistence
If at first you don't succeed, try, try, try again. Nonprofit leaders possess crazy endurance
for success. No, we may have not received that multi-million grant this year. But how can
we prepare for next year's grant cycle? Leaders prepare themselves for the long haul. The
process may be difficult, but leaders understand that the reward at the end of the tunnel
outweighs the struggles.
Reflection: What difficulties are you experiencing right now? How will you be persistent in
your actions?
Welcome Diverse Viewpoints
Nonprofit leaders must accept various standpoints. Leaders don't have all the answers.
For example, advisory committees can provide an avenue for leaders to obtain different
perspectives on a particular issue. It's important for individuals to seek out and listen to
Reflection: How will you invite diverse ideas into your conversations? How will you avoid
groupthink?
Nonprofit leaders are extraordinary people making a difference in our communities. What
are you doing to become a great nonprofit leader? Check out these webinars to improve your
skillsets.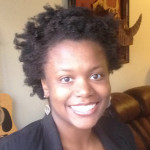 About the Author: Shayla Price is the Executive Director of the National Search Dog Alliance. She also teaches the online course Scholarship Winner: Earn Free Money for College. Follow her @shaylaprice.
Do you have a perspective you'd like to share with a national audience of passionate, forward-thinking, nonprofit professionals? Please submit blog post, bio, headshot and featured image to [email protected] for review.
Image courtesy of Sailom at FreeDigitalPhotos.net