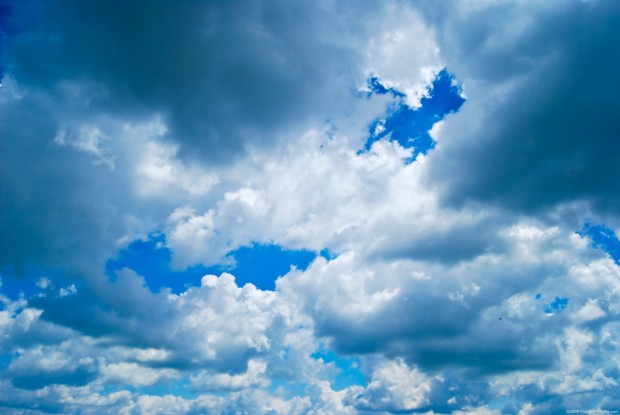 Recently, Third Sector Today sat down with Anthony Pisapia, Associate Executive Director of Tech Impact, to talk a bit about cloud computing.  In case you're not familiar, his organization is a nonprofit with the mission of helping other nonprofits better understand technology and how to use it to advance their charitable causes.
Many nonprofits have a limited technology department (if one at all!) and/or understanding. So,we asked, "How would you know if your nonprofit is operating in the cloud already?" He suggested that you ask the following questions:
Does your organization need back up data to an in-house server?
Do you need to copy files in order to have them available while working from home or on the road?
Are you only able to access your information from your office workstation?
Is your email for work a Yahoo account?
If you answered "yes," then you are not operating in the cloud.
Third Sector Today put together some points to help you make your case to your group or board, if they are resistant.
Services
Use a real life example.  What if there is a natural disaster that prohibits employees from getting into the office? This is exactly what happened to many folks when Hurricane Sandy hit the East Coast in 2012. However, businesses that enlisted cloud computing weren't as dramatically affected…if at all.  
Remember, if your organization's office is flooded, your servers and data could be completely destroyed. And that leaves your organization unable to help its clients at just the time they most need your services.
Donors
On a regular basis, cloud computing is ideal for providing what your people in the field might need-at a moment's notice. What if your major gifts person doesn't have easy access to data on the road? He might show up to a lunch meeting with the donor and not even realize that they made a generous gift just hours ago. Or maybe he forgot the names of the donor's kids?
Engagement
Communication with all staff and donors and advocates becomes much easier. You can increase the engagement level by making everything easier-from signing up for an event to online giving.  And in at least one case, a church provides members with podcasts of the weekly sermon, thanks to its adoption of cloud technology!
We'd be interested in hearing your own experiences, suggestions and considerations!
You can find out more about Anthony Pisapia and TechImpact in this post.  And Tech Impact published an easy-to-read (for those of us with little time to explore "how" tech works, but understand why it "needs" to work!) e-book (available for free to nonprofits) here.