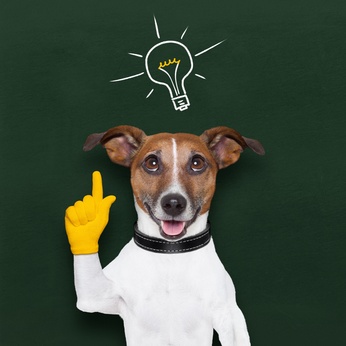 Employee evaluations matter. They help to encourage communication between supervisor and employee, contribute to a lower turnover rate, and allow organizations to focus on the mission at hand and become the best nonprofit organization possible.
With such a positive tool, why do so many nonprofit organizations overlook evaluating employees?
An organization must first look at why employee evaluations are important. Minnesota Council of Nonprofits shares their advice about conducting performance evaluations and their importance.
The four main goals that organizations accomplish with employee evaluations are:
1. Allowing the staff and supervisor to communicate about performance expectations
2. Identifying training needs
3. Directing and counseling staff about performance improvement
4. Determining compensation and position changes.
The Bridgespan Group suggests in Performance Assessment: Setting the Stage for an Effective Process that evaluations should become part of the organizations culture. Starting evaluations is not easy, especially when it seems there is no time for what an organization already has to do. An organization needs to look at what evaluations can accomplish and what the information that can come out of a successful evaluation.
Nicole Phillips, director of human resources from the Bridgespan Group, agreed adding that its important to be sure that the managers who will be conducting performance reviews are comfortable doing so. "If you have people delivering performance reviews who aren't confident doing it, then the process won't run smoothly," she said.
There are no set steps on how an organization should conduct evaluations. It may be informal or formal, could be a conversation, a supervisor review, or a peer review.
Once you've decided to start evaluations, what makes an evaluation successful?
Kim E. Rulye, President of Inventive Talent Consulting, says that there are at least three elements to a successful evaluation:
1. Goal Setting - make the importance of the goals crystal clear for employees.
2. Continuous Feedback and Coaching - Organizations should provide continuous feedback throughout the year, not when it is time for evaluations. How often an organization provides evaluation is key. It is suggested that organizations evaluate at the end of every quarter to once a year.
3.  Annual report - The annual report is an overall look at the continuous feedback and evaluations throughout the year.
Minnesota Council of Nonprofits suggest the following questions during the evaluation:
             What was the employee expected to accomplish?
             Were they provided the tools necessary to accomplish these tasks
             What did the employee actually accomplish?
             How did the employee achieve these accomplishments?
             What was expected of the employee that was not accomplished, and why?
             In what areas does potential for improvement exist?
Employee evaluations are a great tool that can strengthen your organization. With all these reasons at hand, isn't it time you either set-up or requested an evaluation according to your organization's policies?
More Tips and Tactics:
The Nonprofit Times has a list of 10 reasons why evaluations are neglected.
The Chronicle of Philanthropy shares Performance Evaluations Can Help Workers Improve — and Help Charities Reach Their Goals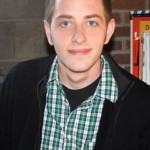 About the Author: James Zackal is a writer, music enthusiast, Netflix addict, and self-proclaimed master griller. A graduate student at California University of Pennsylvania pursuing a Master of Business Administration, he is an intern with New Place Collaborations, LLC, in Pittsburgh.