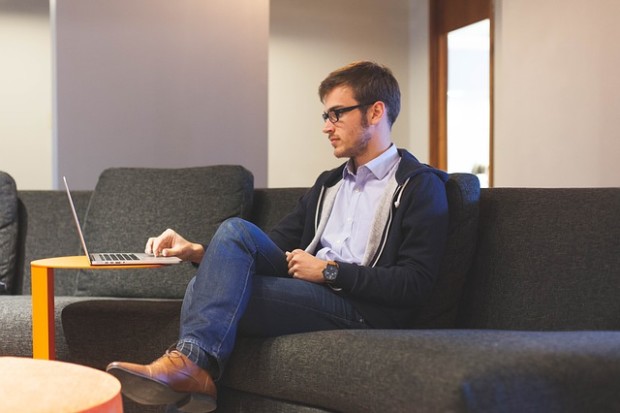 The way your nonprofit conducts its business is important. With a limited budget and, too often, few resources, the hard work that you put in, even with smaller details, can make a big difference. But sometimes, it can feel a bit like you're struggling to make a truly measurable impact - you want to do great, profound work that spurs positive change in the lives of those you're fighting for.
Now, there are a number of ways that you can do that - be it volunteer engagement, marketing efforts, or helping your nonprofit management by improving its existing systems. Let's discuss four easy ways to make a measurable impact for your organization as young nonprofit professionals.
Improve Brand Image By Engaging Your Volunteers
There's nothing that screams "this organization is worth my time and money" like a collection of engaged, happy, and passionate volunteers. There also isn't much that can improve your brand's image and visibility than having your volunteers and donors doing some of your marketing work for you - so why don't you get them involved?
I've long been a proponent of blogging and content marketing on nonprofit websites - create videos and write articles or press releases and publish them to your website, and then encourage a team of your most passionate volunteers to help you distribute that content by sharing and promoting it online! Honestly, most people won't hit those "Share" buttons on their own - it's just not something really heavily ingrained in people yet - so giving them a reason to share, or just flat-out asking them to do so, can exponentially increase the exposure you're getting for your content and your cause.
The best part? It doesn't cost a cent. Just ask - these are people who volunteer their money and countless hours of their time for your cause. Trust me - they probably won't say no to clicking a button on Facebook.
Improve Transparency
We've read about stories recently where some nonprofit organizations mismanaged their funds, sometimes even stealing hundreds of millions of dollars from their donors. These kinds of organizations really hurt the reputation of all nonprofits, not just their own brand, and can make existing and potential donors alike feel apprehensive about offering their funds to help your cause.
What you need to do to combat this is show them, and everyone, exactly what you're doing and where the money is going. Some donors may not want their funds to go to overhead - they want their money to go directly to helping the cause. So show them where you're using their money - publish that information, and let them see it. Perhaps most importantly, make sure you're seeing where it's going - if you don't know exactly where the money is being spent, and you're trying to ask people for donations…well, that probably isn't a good thing, is it?
One excellent example of a nonprofit than has exemplified these first two ideals is charity: water. They're an organization that makes use of year-round peer-to-peer fundraising to encourage supporters to give to the cause of providing clean drinking water to people in need. It's a great cause, yes - but one that may not be the easiest for ordinary people to understand fully. How are my dollars helping this cause? Where is the money going? What exactly are you doing to bring this water to people? Is it a permanent solution, or more fleeting? People want to leave a lasting impact - so it's important to show them, step-by-step, how you're making use of their funds.
charity: water does exactly that. If you check out their website, you'll see that they actually publish a lot of the detailed information about their processes and what they do, showing their entire well-building process: from project planning and equipment purchase to the construction process, and even showing you the very people who benefit. They also share the stories of their staff, volunteers, and donors - talking about what everyone's contributions were to individual projects. Talk about a powerful message: charity: water is offering true proof of the impact of the efforts of everyone involved.
The more transparent you can be with your constituents, the more they will trust you with their time and money - and that means a bigger impact for your cause.
Exercise Your Strengths (And Don't Worry About Your Weaknesses)
Not everyone at your nonprofit can be good at everything - nobody's perfect, and depending on the size of your organization, there may not be a lot more tasks needing done than there are people to accomplish them.
One of the biggest, and easiest, ways to make a sizable impact for your nonprofit is to show management what it is that you're really good at - is it marketing? Or are you fantastic with budgets? Maybe you have a knack for keeping volunteer schedules in line. Whatever it is, if you have enough self-awareness to understand what you're good at (and what you're not good at), make a concerted effort to exercise those strengths. Not only will it help improve the way things are done at your organization, but it may take a big burden off of the shoulders of your management - and that in itself may just be the biggest improvement you can provide.
Similarly, when I say not to worry about your weaknesses, I mean it. Unless you absolutely have to do something that you're not good at, in which case you should make sure to let your nonprofit management or board know that this is an area where you may be lacking expertise, the only peoples' weaknesses you should be focusing on are those of your nonprofit management. Maybe your development director isn't the best marketer - they might not be the most tech-savvy, and the digital world isn't their cup of tea. That's an opportunity for you to step up and throw yourself at the problem. That'll let your director focus more of their efforts in ways that they can make a difference, and more importantly - it'll gain you more of their trust.
Research (And, If Possible, Implement) New Ways To Streamline Existing Practices
Look at all of the ways your nonprofit does its work. Are you still managing your donors or volunteers manually? Is the accounting a mess? Are you relying solely on flyers at your local church or synagogue to market your big, annual event?
Don't just go through the motions or accept things because "that's the way we do them". No! There's always a better way, somewhere - and while some solutions may require a budget, many only require your time and effort - and regardless, sometimes spending a little money to save dozens of weekly hours of bookkeeping can actually let you spend more time working on bringing in more donations for the cause, and less on manually inputting data into a spreadsheet.
If there's an opening for you to begin implementing a social media or digital marketing strategy for your cause or event, then give it a shot! If you know you're spending too much time managing your donors and volunteers with spreadsheets or a bloated CRM, look into ways you can clean the database or implement a new one! Seriously, it can make a big difference - at DonorPro, we boast that our clients see an average annual increase in donations of more than 37% using our CRM. Just imagine what you could do with 37% more money to help your cause!