Nonprofit fundraisers often feel there is just never enough time to raise enough money. If you haven't explored crowdfunding, this might be the time to explore the success of such campaigns.
Crowdfunding raises funds for a project or cause, relying on small donations from a large quantity of people – all online. A strong online presence is key. Crowdfunding plus social media marketing profoundly boosts fundraising results, as proven by The Emily Dickinson Museum's Valley Gives Day efforts on Thursday, Dec. 12-two days after the poet's birthday was celebrated.
The museum's Facebook page  buzzed with updates, advertising its fundraising campaign with Razoo, a crowdfunding platform. Each status update included a new goal, accompanied by an Emily Dickinson poem and photo. This strategy pulled fans into the campaign with enticing content and the excitement of racing a deadline.
"We just received a matching grant challenge of $1,000! Help us meet it by noon by making a gift:http://www.razoo.com/story/Emily-Dickinson-Museum-1"
For every share via social media, Razoo contributes another $18 to a campaign.
According to crowdsourcing.org, the most active category of crowdfunding in 2012 was for social causes. Crowdfunding platforms available worldwide increased from 283 in 2010 to 536 in 2012.
Some popular crowdfunding platforms are more suitable for nonprofits. Here are just four possibilities:
1. Razoo
Razoo is a crowdfunding platform for anyone who wants to fund a cause. Razoo also focuses on nonprofit fundraising, stating that "nonprofits are the heart of Razoo."  Nonprofits "claim a page" for their cause — if you're a registered 501(c)(3), you're likely already in their system.
Razoo users are able to donate, fundraise, and collaborate with others. Another nice feature allows users to fundraise on behalf of your nonprofit/cause.
2.Indiegogo
Indiegogo is specifically designed for fundraising and believes "everyone should have the opportunity to raise money. Now everyone does."
Indiegogo offers special pricing options for registered 501(c)(3) nonprofit organizations (a 25% reduction of platform fees). It is free to sign up and create a campaign, however.
Users have access to Indiegogo social media outlets. Getting "likes" for your campaign/cause boosts your "gogofactor" and visibility to boost donations.
3. Givelocity
Givelocity launched this year on #GivingTuesday. It is unique in how donors connect with causes, and each other. Users join communities tailored to their interests and the campaigns they want to support. Givelocity provides specificity in giving, an intriguing feature.
Users donate a monthly pledge to the community pool ($1 minimum). At the end of the month, community members vote on the cause/charity the funds go to. Remaining funds go to the second-highest vote getter (and so on). Crowdsourcing.org cites Givelocity as a "platform to watch"!
4. Kickstarter
Kickstarter is one of the most popular crowdsourcing platforms, launched in 2009. It helps artists, inventors, and goal oriented people fund their creative projects via donations.
Kickstarter is a wonderful resource for nonprofits or eventual nonprofit with a specific project in mind, not a long-term or open-ended fundraising effort. Projects must produce something with the funds raised. Refer to Kickstarter's guidelines for more about nonprofit use.
For more information about nonprofit crowdfunding, refer to these helpful resources:
Crowdfunding Industry Trends and Statistics [Infographic]
2013cf The Crowdfunding Industry Report
Crowdsourcing and Crowdfunding Explained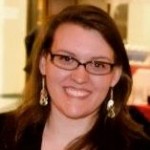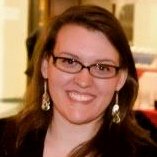 About the Author:  Sarah Daxton, associate with New Place Collaborations, is a self-proclaimed cat lady, chocoholic, beard enthusiast, and aspiring writer. She is currently a graduate student pursuing a Master of Professional Writing at Chatham University.