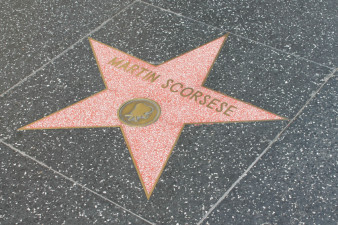 "What is your charity?" may be the new "who are you wearing?" on the red carpet as the 2014 award season continues. Celebrities are recognized for talent and glamour. However, many celebrities are also busy making a difference away from the red carpets and silver screens. The People's Choice Awards, Golden Globes, Screen Actors Guild, the Oscars, or the Grammys are great opportunities for your non-profit to capitalize on famous supporters.
Oprah Winfrey, Tom Hanks, Brad Pitt, Angelina Jolie, and Matt Damon are names we all know for their talent, but also for their generosity and passion as philanthropists.
Matt Damon has brought attention to the global water crisis with his charity Water.org. "Matt Damon and Water.org Ask for Your Help" to provide the basic necessity of clean water to impoverished people around the world. Any fundraiser could ask for a donation, but when Matt Damon asks for a donation, it changes things.
Are donors more willing to donate if a celebrity asks them to? Celebrities' charity work encourages their fans and general public to get involved.

Getting Celebrities' Attention
How do you get a celebrity interested in your non-profit? The Chronicle of Philanthropy's Live Discussion "Celebrities and Charities" offers tips and suggestions on how to start relationships with like-minded celebrity philanthropists:
Subscribe to sites like Who Represents? to find celebrities' representatives, such as a publicist or PR firm.
Contact PR firms and talent management companies in writing or by phone. Ask for a meeting to discuss your organization and what you'd be asking of the celebrity.
Be brief and direct with what you want from the celebrity (an appearance, a signed item, the use of their likeness, etc.).
If you have a connection, use it!  If not, go through a publicist or manager. Be diligent, as these requests take time.
Put it in writing. Submit details about the campaign or program you're asking the celebrity to participate in.
The Most Generous Celebrities
The Giving Back Fund compiled a list of the 30 Most Generous Celebrities for FORBES.com. Marc Pollick, president and founder of The Giving Back Fund. Pollick says "One cannot help but be influenced by the generosity of his or her peers." The impact of fame and celebrity supporters will bring attention to your non-profit's mission and potentially recruit further support from fans.
According to People.com, Taylor Swift tops the list as most generous celebrity of 2013.
Pollick continues, "We are also often asked by the media and the public about which celebrities actually give the largest donations to charitable causes, so we decided it made sense to publish the research for all to see."
Working with celebrities is not always easy, but it pays off. Media attention for your non-profit brought by celebrity support brings awareness and interest to your mission.
Further Reading/More Information
Golden Globe Nominees And The Causes They Care About
Celebrities Put Star-Power to Good Use (list of celeb charities)
Famous and Celebrity Philanthropists (list of famous celeb philanths)
Celebrities and Charity - Live Discussion
The Most Valuable Celebrity Charity Relationships
You might also find these previous posts of interest: Cause for Celebrity or Celebrity for a Cause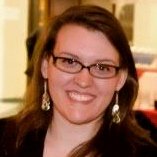 About the author: Sarah Daxton is a self-proclaimed cat lady, chocoholic, beard enthusiast, and aspiring writer. She is currently a graduate student pursuing a Master of Professional Writing at Chatham University.