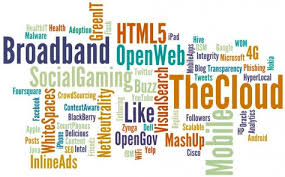 Spatial analysis is a powerful tool for nonprofits to analyze their impact and communicate in a meaningful way. Maps show funders' and constituents' areas of need while demonstrating where their support has already made a difference. Geography and location-based services are changing the way we interpret our world and engage with communities around us. Chances are, your organization possesses a wealth of spatial data and you may not even realize it.
One of Azavea's Summer of Maps recipients, the Delaware Valley Association for the Education of Young Children (DVAEYC), an advocacy organization for quality early childhood learning, harnessed the power of spatial analysis to communicate the dire need for better public services in the Philadelphia region.  By mapping service needs, Lena Ferguson, a Summer of Maps fellow, discovered that only 14% of public childcare services in the area are considered "high quality". DVAEYC was able to take these results to Philadelphia's City Council, which awarded the organization $500,000 while the William Penn Foundation made a similar gift to increase the quality of childhood learning programs.
Most nonprofits do not have the GIS resources to produce such analyses. That's why Azavea, a certified B Corporation specialized in geospatial technology for civic and social impact, launched Summer of Maps, a fellowship program that offers $5,000 to student GIS analysts to perform pro bono geospatial analysis work for nonprofits over the summer.
It is our hope we can help you with your next spatial analysis project and can tell you more about our Summer of Maps program. Stop by booth #903 at the upcoming NTEN Conference to talk to Sarah or Robert.
Author: Sarah Cordivano, Project Manager, Data Analytics at Azavea
NTC'14 Booth #903