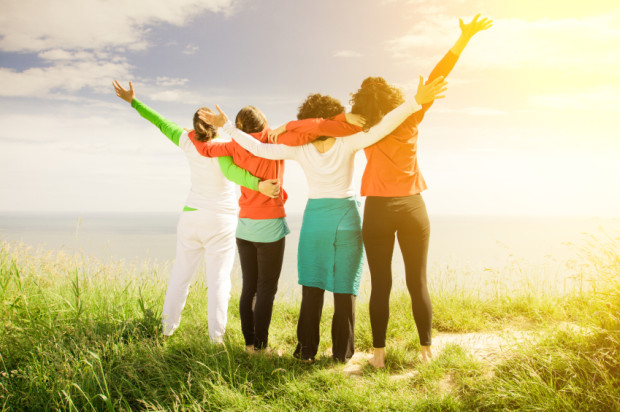 Every year your participants get closer to the day when they tell you that they can't physically do your run or walk any longer. Many organizations just let that fundraiser go away and take all the donations they've raised with them. When you look at the numbers, seniors are the fastest growing group of donors and at their peak will be almost a quarter of the population. If you let your aging supporters go, another organizations will be happy to pick them up.
The senior philanthropist is on the rise for a variety of reasons:
Boomers are hitting 65
They grew up socially conscious
They relate to their socially-conscious grandkids better than parents do
They're the fastest growing online group and are choosing to give online
How to attract seniors as supporters.
If you use one strategy for all your supporters, it's time to diversify and become more senior-centric:
Make your events senior accessible While seniors are less likely to participate in an Ironman competition, there are many events you can create just for seniors. And you can include options for participation in your signature events that seniors will find more appealing.
Offer a virtual component for all your events Though many seniors can't run a 10K, they can be virtual participants in any event you have.
Create fundraisers that seniors can participate in Work with local senior centers to create ticketed events like dinners, dances, bingo and wine tastings with tickets purchased online. They love events they can participate in with other seniors.
Make monthly giving available Many seniors prefer giving a small amount each month as opposed to making a big donation annually. Make sure they have this option available in your fundraising software.
Offer personal fundraisers Your online fundraising software should allow individuals to create their own campaigns for your cause. Vacations, card games with friends or just about anything can become a fundraiser. These events can really make a senior feel they're a contributor and introduce your cause to their friends.
This often overlooked segment of the population will grow even more dramatically in the next few years, since those turning senior are already online and more over 65 are connecting every day. Who knows what great philanthropists you may find among your senior constituents? Many may be looking for a worthy cause for planned giving and have been waiting for the right invitation.