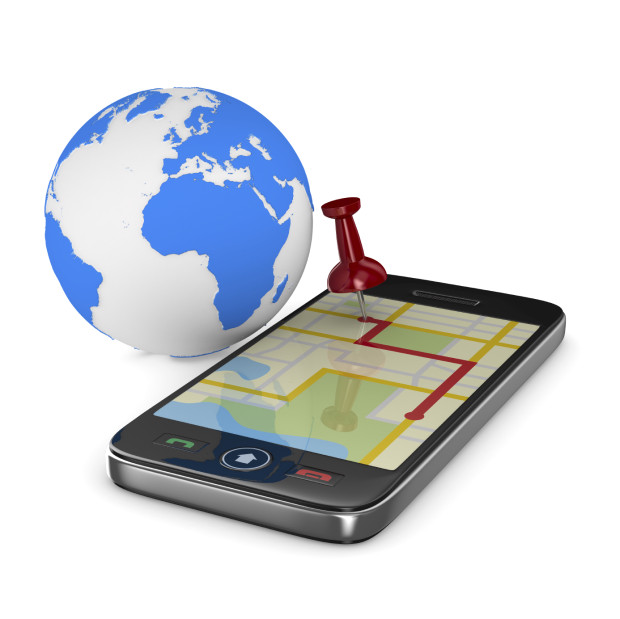 While the number of nonprofits ready and eager to change the world is growing steadily, only a few can rely on direct donations and large, active donors every day.  The vast majority of organized do-gooders are tucked away in the back pages of the internet, trying their best to make a difference in the world (even if only a handful of people know and share their passion.) Exit the nonprofit realm and enter the world of technology and business… everyone is screaming MOBILE.
A recent, Unisys study questioned 450 CIOs worldwide over the past year and found that "mobility generated new revenue for 75% of companies with the most comprehensive (mobile) strategies, compared with only 30% of those with less defined strategies."
If businesses are redefining themselves to cater to mobile trends and seeing instant success, how can nonprofits become early adopters of technology to serve their most basic need… raising money?
The world is getting smarter and nonprofits have more opportunities than ever before to attract eyes and donations. In 2013, PEW released new survey data stating that 61 percent of all mobile phone users in the US (which is 91 percent of ALL US adults) use a smartphone. People are using their smartphones to find information. What restaurant should I take my family tonight? What charitable cause should I support? Add to that, mobile also lets businesses – and causes – reach people where they are, creating meaningful interactions in real-time. Location based marketing has transformed a once mundane voice-only mobile phone into a useful targeting and engagement tool for businesses and nonprofits alike. So, what comes next…
The fundraising issues faced by nonprofits are spread across a broad spectrum. Companies like Check-in for Good, a location-based mobile app that gives nonprofits a new way to partner with businesses to raise money and awareness, are solving some of these most prominent issues by using technology to go BEYOND 'click to give'.
How do we create a sustainable fundraising model?
How can we engage our sponsors and business partners in new ways?
How do we track people who are giving and activate those who want to?
How do we keep people interested in supporting us beyond a one time donation?
For nonprofits big and small, mobile marketing has leveled the field when it comes to raising awareness and attracting and retaining donors, as well as rewarding them for their loyalty. Give supporters an incentive to do good, give businesses an incentive to donate dollars and give your nonprofit the sustainability it needs.
What are the benefits of this technology adoption in the nonprofit sector?
CONNECT
Provide opportunities for your loyal supporters to connect with your cause on a more intimate and consistent level. Entice them to get involved on the front end by incentivizing good deeds with instant, mobile rewards and build excitement over long-term initiatives to make people a part of your goals.
PARTNER
Give new meaning to a simple entry on a to-do list. Imagine this, you partner with a busy coffee shop that pledges a donation for every customer you send to their store. Once the supporter checks-in at the coffee shop, they receive a mobile coupon toward their purchase. Tie your cause campaign to people's everyday morning routines and the power of word-of-mouth will certainly pay off for your cause and your business partner.
ACTIVATE
The convenience and ease of use of location based technologies is not only beneficial to you but to your donors. Gone are the days of multiple, confusing actions to send in a donation. When you utilize mobile technology, even the simple act of buying coffee can become a good deed, at no additional cost! In this way supporters of your cause can continue to give, everyday, even after they stop pulling out their checkbook.
SHARE
Last but not least, when you connect with mobile you are building, creating and fostering an active community around your cause. By leveraging location based services and social sharing all wrapped up in a mobile app, you can tap into the inherent desire to belong, to be a part of something bigger. This particularly resonates with millennials, who want to share their good deeds. To sum it up, you are building relationships with passionate individuals who will invite others to the party, creating an almost self-sustaining group.
So, if on a previous occasion a tech savvy intern suggested one of these revolutionary ideas and you just weren't sure how it could work for you, now is the time to ask questions and start looking for businesses, like Check-in for Good, that can help your do-good revolution get up to speed with the latest technology.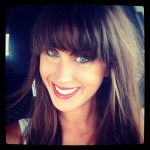 About the Author: Lia Reich currently serves as the Marketing Director for Check-in for Good managing media and community outreach. She attended the University of Maryland in College Park, MD, majoring in Journalism, and currently resides in Raleigh, NC. Her passion for philanthropy, and experience within a nonprofit organization, allows detailed insight into the important connections between businesses and nonprofits. Follow her on Twitter @LiaReich, 'Innovation Starts Here'.
About the Nonprofit Partner: Check-in for Good, www.checkinforgood.com, is a digital platform providing the most effective fundraising and awareness tool for causes by giving them the power to leverage business relationships in a mutually beneficial way, beyond a one-time donation. The platform acts as a traffic driver and social marketing tool for retail business while utilizing the power of groups through emerging mobile, social and location-based technology to raise money for supported causes. 
Contact us at [email protected] so we can help you get started! We'll be at NTC'14 Booth # 135
Follow us on Twitter: @CheckinforGood  Like us on Facebook :
https://www.facebook.com/CheckinForGood
Connect with us on Linkedin: 
http://www.linkedin.com/company/check-in-for-good