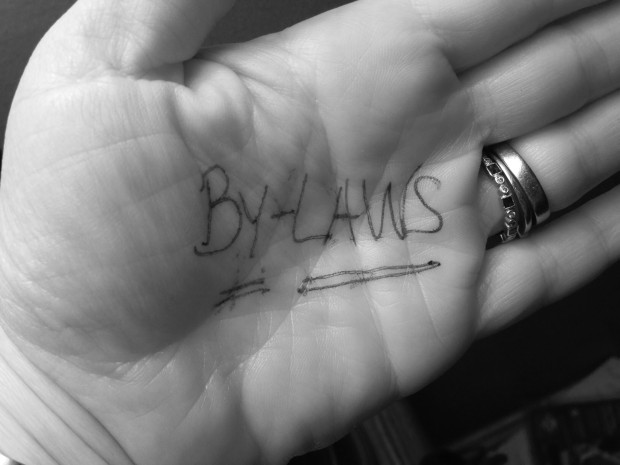 Wouldn't it be lovely if your nonprofit's bylaws were easily accessible and simplified for quick reference? Do yourself a favor and make a handy dandy cheat sheet! In DIY: Make a Bylaws Cheat Sheet BlueAvocado.com offers tips for a fantastic DIY project to ease the tedious task of rummaging through the entire document every time simple information is needed.
Creating the cheat sheet is easy. Spruce it up with charts or columns, or simply make a flat list of questions and answers. Be sure to include essential information in understandable terminology.
BlueAvocado suggests listing the following questions for a top-notch cheat sheet:
Legal Name of Nonprofit Corporation

Tax Exempt Determination year

Maximum and Minimum # of Board Members

How many years in a term?

Are there term limits? If so, how many terms?

What are the officer positions?

What is the percentage or number for a quorum?

How can the bylaws be changed?

Are board members indemnified?

Is there a procedure for removal of a board member?
Share this cheat sheet with coworkers and board members, or even make cheat sheets for other complex documents or procedures. Keep it simple for a successful work environment.