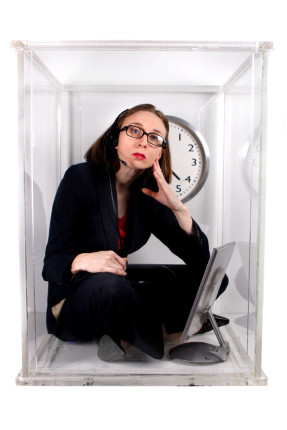 In part one of The Quest for Capacity, organizations can evaluate capacity concerns via two links.
What is capacity and why do nonprofits need it? Capacity may seem a vague concept without a clear definition. That may have to do with the reality that while capacity may be about many things is also about the lack thereof.
"Capacity building is whatever is needed to bring a nonprofit to the next level of operational, programmatic, financial, or organizational maturity in order to fulfill its mission," says the National Council of Nonprofits.
For one organization, capacity needs may relate to the need for a connected network of technical resources. For another agency, lack of staffing may be holding the organization back. For yet another, an underdeveloped or mismatched board may be steering an essentially rudderless ship.
However, in the process of fulfilling mission, deploying programs, and meeting immediate financial needs, many organizations overlook capacity-building. Putting capacity on the back burner is tempting, but may place a nonprofit at risk.
The urge to ignore capacity is a natural reaction for busy nonprofit teams. Who has time for more strategic planning, tasks, or—let's say it—panic? Addressing capacity issues opens a can of worms that may leads to a starker picture of "what we don't have" and a list of action items "that we don't have time to do."
The broad implications of such ambivalence have direct impact an organization's infrastructure. Here are a few passive attitudes related to capacity.
What the board members don't think about won't worry them. Do board members care about computer inadequacies, lack of committed volunteers, or staff workload? Of course, they should care but only if they are aware of the staff's everyday challenges.
It's important to have well-known board members, but we can't ask them to do work. The nature of "work" as it relates to board members should be well-defined. For a small or mid-sized organization, board leaders should be leading through actions—not just by attending meetings and writing a dues check. For organizations with large staffs, board leaders are still accountable for how the staff spends their time and the organization's funds to be efficient and get the best outcomes.
Our organization has financial reserves/an endowment/an annual 'angel' donor—all will be well. And when asked "how will it?" in the film Shakespeare in Love, Geoffrey Rush's character says, "I don't know. It's a mystery!" Mysterious angel donors and Kickstarter campaigns do not a financial plan make. Capacity requires resources of money and manpower. One is dependent on the other. Sound financial planning supports growth.
The staff is just tired after our big event. How many "big events" does the staff run? How many volunteers does your organization have? Are board members also worker bees? In a small shop, burnout is the elephant in the room. How many nonprofit staff members do you know who don't take all of their vacation time or aren't able (in some cases even permitted) to take compensatory time? Burnout leads to reduced staff continuity. Lack of continuity erodes an organizational capacity through the simple reality of staff turn-over.
When was the last time you heard of an organization executive director taking a sabbatical? Consider Compass Point's research relating the opportunity to recharge and refresh to organizational success in its report, Creative Disruption.
Effective Capacity Building in Nonprofit Organizations, a somewhat timeless 2001 report from Venture Philanthropy Partners, considers the capacity-building landscape with an overview and case examples. The document, downloaded from the VPP link above, might be a helpful addition for board orientation materials.
The funding landscape often appears to neglect capacity-building. While funding programming takes precedence, funding for operations is possible. Funds for capacity-building?   Multi-year funding, says The Council of Nonprofits in its discussion of the funding scene. The most usual way that foundations may support capacity. However, the intended outcome is sustainable over time, not ongoing grant funding from the same foundation that usually will move on to support capacity building for other nonprofits.
Check out part one of the TST series, The Quest for Capacity. Third Sector Today would love to hear about your capacity challenges, needs, and ideas as we consider this critical aspect of nonprofit management and organization development. Parts three and four may not be far behind.
    About the Author: Yvonne Hudson, principal of
New Place Collaborations
in Pittsburgh, loves creating mission-driven solutions for nonprofit clients. As a nonprofit staff member, board member, and volunteer, she has participated in aspects of capacity-building including programming, fundraising, and audience development.