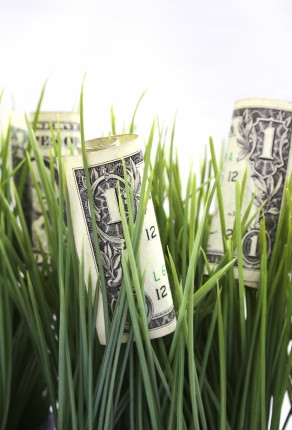 Corporate philanthropy and corporate social responsibility have gained greater popularity among business leaders. Ethical practices and giving back to local communities rank high as smart business tactics. Many businesses and corporations implement philanthropic opportunities for their employees, such as paid time off to volunteer for a selected nonprofit.
FastCompany.com explains Why Every Company Should Pay Employees to Volunteer, highlighting the lasting impact such programs have on the community, employees, and business. Inspiring examples of successful corporate philanthropy programs include month-long sabbaticals offered to MARS employees. The Michigan-based marketing agency allows its employees ample time to give back-and get paid for it!
"Volunteer sabbaticals are part of MARS's Start Small program, a company-wide initiative to donate $1 million of agency time and funds to various charitable organizations through a variety of programs," reports Fast Company. One employee donated her one-month sabbatical to the Association for Children's Mental Health to write a grant application that earned the organization $20,000 for a new website.
More time spent volunteering also keeps employees healthy: "according to Doing Good is Good for You: 2013 Health and Volunteering Study from UnitedHealth Group, 78% of people who volunteered in the last year reported lower stress levels, and 76% say that volunteering has made them feel healthier." (for more on health benefits of volunteering, see this recent post)
The Committee Encouraging Corporate Philanthropy (CECP), a coalition of CEOs dedicated to making a difference, is at the forefront of building opportunities to give back through business. Michael Stroik, manager of research and analytics for CECP believes "a highly engaged workforce is more likely to exert extra effort and have lower turnover rates, which can be linked to increased output, sales, and profitability."
In 2004, CECP held first annual International Corporate Philanthropy Day (ICPD). Traditionally celebrated the fourth Monday in February, ICPD has profoundly impacted business practices around the globe. However, this year CECP refocused its efforts on #GivingTuesday rather than continuing ICPD.
"CECP will no longer coordinate and celebrate ICPD but instead encourages its CEOs, companies, and partners to join the #GivingTuesday movement as a way to celebrate their societal investments in concert with 10,000 other partners worldwide," according to the CECP website.
Celebrate corporate philanthropy and corporate social responsibility. Start planning for #GivingTuesday 2015! Contact local businesses in your area to coordinate volunteer days with your nonprofit. Take advantage of corporate philanthropy programs to benefit the communities you serve and to support good business.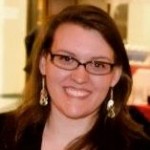 Sarah is a self-proclaimed cat lady, chocoholic, beard enthusiast, and aspiring writer. She is currently a graduate student pursuing a Master of Professional Writing at Chatham University.