The 2014 State of Grant Management Report shed light on the challenges, trends and technology of more than 200 respondents in nonprofit and public sector organizations. The survey, conducted by StreamLink Software and the Grant Professionals Association, revealed themes such as the importance of grant funds, high competition for resources, and uncertainty in the face of shifting federal reforms.
A recovering economy heightens competition for grant dollars while public demand for services rise. The grant management landscape continues to change as new legislation is introduced in Washington. The Data Accountability and Transparency Act (DATA Act) and the Office of Management and Budget's (OMB) newly-released Omni Circular will require stricter reporting and compliance measures.
As a result, many organizations must re-evaluate how they find, manage and track grant money. Below are key findings from the report, and actionable takeaways for your organization.
1. Grants Are More Important Than Ever
Grants inject much-needed capital into nonprofit and public sector organizations, supplementing everything from day-to-day operations and infrastructure investments to specialty programs and campaigns. Grants are still an important revenue generator; 61% of respondents said they receive at least $1 million in annual grant funds.
As demand for public services rise and philanthropic giving remains modest, nonprofits' ability to find, compete for and win grant funds grows more critical. Responsible stewardship of funds and efficient program execution will be equally important.
2. Lack of Resources Tops NPO Challenges
Respondents are split on their predicted biggest challenge for 2014 between economic conditions and lack of funding (both 24%), but both suggest a lack of critical resources. Without access to sufficient operating funds, many nonprofits will face difficult choices to cut staff or reduce services.
In order to navigate 2014's challenges, organizations need to adapt to an increasingly competitive grant-seeking landscape, and better leverage their available internal resources and grant funds to maximize ROI and impact.
3. Ability to Navigate Federal Reform Will Be Key
Federal awards are essential to the livelihood of many organizations; 77% of organizations receive at least 1% of their funds from federal awards, while 28% rely on government grants as their primary revenue source. Nonprofits reliant on government funds must prepare for the trickle-down effect of federal spending reforms.
Organizations can position themselves for long-term success by educating themselves on open data and spending reforms, and adopting the processes and systems necessary for compliance and performance-based grant distribution.
For more data and insights on the grant management community, download The 2014 State of Grant Management Report.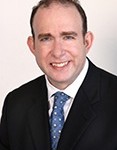 Adam Roth is the president and CEO of StreamLink Software. The company's flagship product, AmpliFund, is designed for managing every stage of the grant lifecycle, from pre-award research and planning to post-award performance and reporting.