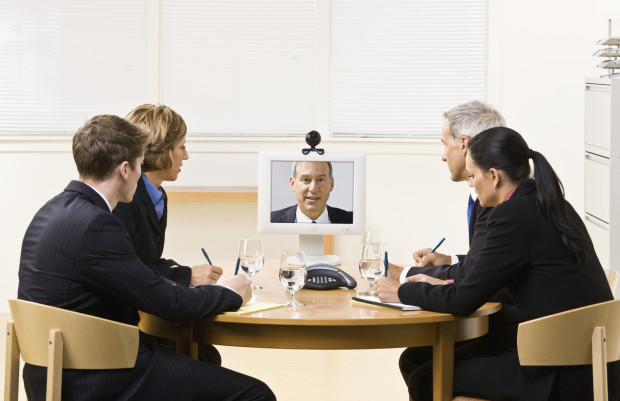 Skype Interviews: How to be really good at conducting them
Skype has been around for quite some time – long before FaceTime and Google Hangouts. It was a lifesaver when I was interning in the United Kingdom in college and it was especially handy when I wanted to see my dog while I was away at school.
But one of the most innovative – and expense reducing – Skype uses is the job interview. With several video chat programs out there, it's possible to use virtually any device with a camera to conduct an interview these days. And you absolutely should.
The obvious plusses: You don't have to worry about bringing anyone onsite. You can interview people from all over the world in the same exact way. You don't even pick up the expense of offering a candidate a bottle of water or a cup of coffee. And, from the perspective of a Millennial, this makes you look like an incredibly cutting edge company.
There are obviously some disadvantages to a digital interview. But here are a few ways to set the expectation for the candidate, eliminate those disadvantages and get everything you need out of the Skype interview.
Test your connection…and the software. Don't read this blog, immediately sign up for Skype and ask a candidate to do a Skype interview instead of the already-scheduled phone interview you have later today. You've got to know the software and the hardware and you need to make sure that everything works properly. Nothing screams "YOU DON'T WANT TO WORK HERE" louder to a candidate than a 10-minute "I'm having technology issues" pause during an interview. So make sure you know how to work the video chat program you're using, as well as the webcam and microphone elements. And, you should probably make sure that your Internet connection is fast enough to handle everything. Try a dry run with a friend or colleague.
Pick a spot to conduct the interview. Pick a place that you'd pick if the candidate were actually coming into the office. Obviously, you should make sure that it's quiet, well lit and free of distractions, but it should also be a space that you're proud of that represents your office well.
Know what signifies a "red flag." Here are a few you can identify right away: The candidate should be treating this exactly like a normal interview. If their attire appears to be sweatpants and a t-shirt, you can probably disconnect a little faster. If they appear incredibly unaccustomed to the whole video chat thing, you can likely assume that they didn't properly prepare for the interview. Try to get a glimpse of things happening in the background, too. Hold the same expectation for the appearance of their environment as you're holding for yourself.
Stay focused. And if you're worried you'll miss something, record the interview. There are tons of software options for recording your Skype conference (a plugin called Vodburner is one I've heard of). Recording an interview may seem silly, but it'll give you the opportunity to share it with others and capture anything you've missed.
Next week, we'll address how you can nail the skype interview!
We've loved bringing tips and interviews to you over the past few months-but we're curious to learn more about you, your organization and what we can do in the coming months to better serve you. Would you please take this short survey? We'll highlight some of the most interesting findings in a post in June!
Create your free online surveys with SurveyMonkey , the world's leading questionnaire tool.