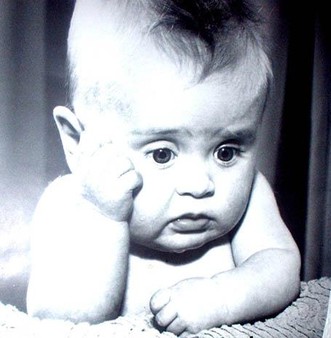 "When I Was Your Age…": How Age Affects Giving
Numbers are fundamental — success and failure are typically measured numerically. Nonprofits are especially familiar with counting. How much money earned, spent, raised, donated. How many newsletter subscribers? How many Twitter followers? How much overhead? How many volunteers?
The amount of funds, the amount of donors, comparing previous figures to current and projected figures… but what about age? Age is a very important number. Technology, historical events, and societal priorities change from generation to generation. What does age/generation, say about donating habits and attitudes?
Nonprofit Tech for Good offers a guide on How to Engage 5 Generations of Donors and Supporters. "Each generation living today has come of age with profoundly different experiences concerning mass communication and these differences directly impact how they give to nonprofits," says NP Tech for Good.
Here are some takeaway points for age-appropriate engagement:
Silent Generation (Born 1925–1945, now age 69 and older)
Silent no longer! Those 74 and older are the fastest-growing demographic among social network users, with seniors accounting for 11% of all Facebook users. 18% of seniors own a smartphone or tablet, and also have increased access to high-speed Wifi in assisted living facilities and nursing homes. Print communications are still essential for donor outreach: 77% prefer to mail checks to nonprofits, but it's significant that the percent of those aged 65 and older donating online jumped to 36% in 2012, up from 29% in 2010. Take a closer look at how many in this demographic may indeed comprise your email list and how to best communicate with this segment.
Baby Boomers (Born 1946 –1964, now age 50–68)
Baby boomers have been driving the rapid growth in online fundraising in recent years. In 2012, 58% of boomers donated online compared to 44% in 2010. 54% still mail checks to nonprofits, but the boomers are the most generous of all generations, donating more than $47 billion annually.
Generation X (Born 1965–1979, now age 35–49)
Gen X gives twice as much to charity as millennials do, but the generations will become increasingly similar as millennials mature in their career and accumulate wealth. Gen X comprises about 20% of all giving in the U.S., and overwhelmingly prefer donating online in amounts ranging from $100 to $499 annually.
Millennials (Born 1980–2000, currently ages 14–34)
83% of millennials donate to charity — 84% of those donations are made online. 91% of millennials review a nonprofit's website before making a donation and are more likely to donate directly from a social networking site or text than any other generation.
Generation Z (Born 2001–Present, currently ages 13 and younger)
Born into technology, will be highly connected to it throughout their lifetimes. Nonprofits that work in education, child services, and youth empowerment should be laying a foundation now for future outreach.
What patterns do you notice among your donors based on age?
For more insight on multigenerational donor engagement, check out the full article at NPTechForGood.com.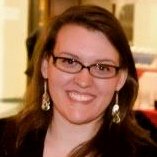 Sarah is a self-proclaimed cat lady, chocoholic, beard enthusiast, and aspiring writer. She is currently a graduate student pursuing a Master of Professional Writing at Chatham University.