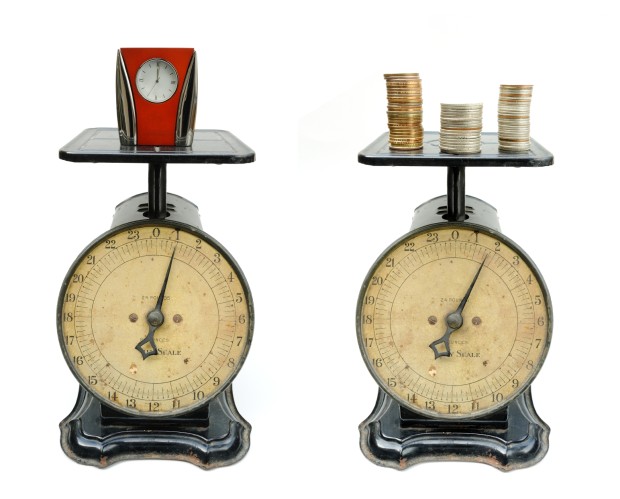 Corporate philanthropy, which is the act of a business promoting the welfare of others through charitable donations of funds or time, has become a popular discussion topic among the corporate and nonprofit sectors. Simply put, it's trendy to be philanthropic!
Corporations donate more than $15 billion per year to nonprofit organizations through corporate giving programs, and yet billions more get left behind. There are still-untapped sources of funding that shouldn't be overlooked!
Here are four of the most popular corporate giving programs that illustrate the various ways companies donate to nonprofit organizations.
Matching Gifts
Matching gift programs are a type of program in which a company will match an employee donation to an eligible nonprofit organization, usually dollar for dollar. For example, if an employee of Expedia makes a $250 donation to a charity, the company will write a check for an additional $250, thereby doubling the original donation!
Most companies match charitable gifts as low as $25, and at least one (Soros Fund Management) even goes as high as $100,000, so make sure your nonprofit is maximizing matching gift opportunities!
More than 60% of Fortune 500 companies (and countless others) offer a matching gift program for their employees, so there is a lot of money to be had from these! Most companies with these programs offer a 1:1 match, but there are a few companies that really stand out.
Here is a list of some top-notch matching gift programs.
Volunteer Grants
Some companies also offer a volunteer grant program in which a monetary donation will be made to a charitable organization at which employees volunteer their time. Often called "Dollars for Doers," these programs are generally offered in two formats:
Set dollar amount per hour volunteered: Microsoft offers a $17 grant for every hour volunteered at eligible nonprofit organizations. In the most recent fiscal year, Microsoft employees volunteered a combined 430,000 hours, which is a potential $7.3 million in volunteer grants!
Grants once a certain hour threshold has been met: Coinstar/Redbox offers a $150 grant to a nonprofit organization for every 10 hours volunteered by an employee.
Check out a list of great volunteer grant programs.
Cause Marketing
Cause marketing programs are initiatives by for-profit companies to raise awareness and money for a charitable cause. They offer the opportunity for corporations to make money by selling a service or product, and do well for the community by supporting a local or national initiative with some of the funds raised from the initiative.
A very famous example of cause marketing is Yoplait yogurt's "Save Lids to Save Lives." It's a well-known breast cancer campaign in which consumers save and mail back Yoplait lids to raise 10 cents per lid to support Susan G. Komen for the Cure. To date, the initiative has raised more than $50 million.
Selfish Giving highlights 10 of the most effective cause marketing programs in 2013.
In-kind Support & Day-of Service Events
On the same page, corporate donations don't always need to be monetary.
For example, during day-of charitable events, companies may provide anywhere from a few to one hundred volunteers depending on the size, and this is a great way for them to show how they embrace corporate social responsibility.
There are also opportunities to partner with a corporation offering certain expertise that nonprofit organizations can take advantage. For instance, if a nonprofit is hoping to overhaul its computer systems or upgrade its technology, it may be worthwhile to consider partnering with a company that has an extensive Information Technology department. Or if a nonprofit would like to design some new marketing materials or develop an online strategy, partnering with a marketing firm often yields high, mutually beneficial results!
There are always other, creative ways for a nonprofit to get involved with a corporate partner. These are just four examples that we hope will help your nonprofit organization make a bigger impact on fundraising efforts through corporate dollars!
Adam Weinger is the President of Double the Donation, a company focused on helping nonprofits increase the amount of money they raise from corporate matching gift and volunteer grant programs. Follow Double the Donation on Twitter or LinkedIn.