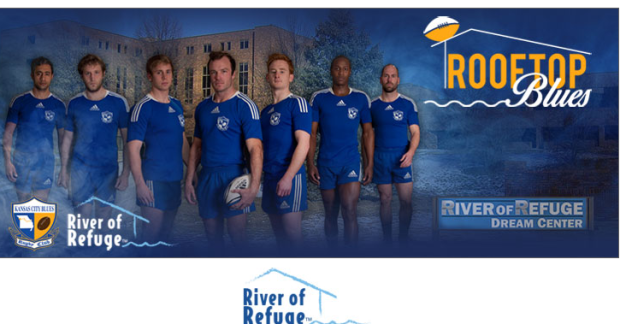 LISTEN to the Podcast HERE:
Since 2009, John Wiley has been leading River of Refuge's mission to "To break the cycle of homelessness and restore dignity to individuals and families by providing transitional housing, education and permanent housing."  And, while River of Refuge serves the area surrounding Kansas City, Wiley points out that this is a problem that faces families in communities throughout the country.
So it began. The group secured housing for the program with personal donations.  And, like so many nonprofits, once that immediate circle of supporters had contributed there was a need to get the message of their mission out to a larger audience for help.
Their fundraising efforts included local business partnerships, annual galas and relationship building through existing donors. And, again like many nonprofits, after a few years even all of those connections start to run thin.
When exploring additional ways to grow at a board meeting, the light bulb went off. "What we know is that we have a compelling story" and when people hear the stories of those helped by their program they are eager to get involved. Immediately. So the quest was to find a way to "flatten the time gap from when they first hear [our story] to responding with dollars," said Wiley.
The board constructed a task force to find the solution that would  bring the "giving" action as close to the "emotion" as possible. The mobile giving platform brought to them, with its social media capabilities seemed ideal-at least in theory. After having put it to practical use, he can say "it absolutely worked."
This past winter, the Kansas City Blues (rugby team) helped by participating in a three day, multichannel fundraising event.  The members of the team agreed to stay on the roof! until $25,000 was raised to get them down. By involving the team, having a platform that enabled immediate giving and sharing the call to action among the team's social network as well as through local media coverage they enabled broad appeal and a quick response. The team was brought off the roof just two days into the three day event. And they raised close to $30,000.
In addition to raising money, the organization was able to build a better database because they had access to more data than they generally get from other fundraising campaigns. Properly utilizing the RAZ Mobile giving platform, enabled them to collect data from all donors and allowing them to opt-in to their email list so they can stay on top of what the group is doing.  And, now they are able to continue to keep those first time donors engaged with their mission and help more families break the cycle of poverty.