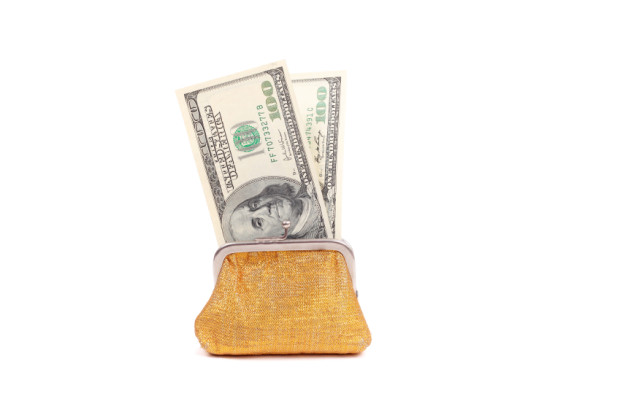 Does your organization's fundraising strategy engage affluent female donors. If not, you may be missing out on gifts due to gender disparity!  In Women on Boards: Part 1, we looked at the lack of women in leadership positions and how it affects nonprofit performance. What about women and fundraising?
Research indicates a lack of women board members contributes to a lack of female donors.
According to a survey published by The Chronicle of Philanthropy the majority of women believe large nonprofits are missing out on a significant amount of donations due to a lack of respect and outreach towards high-net-worth women. Respondents from large nonprofits said:
"…not giving affluent female donors as much respect as affluent male donors (36% of respondents).
"…not putting as much effort into identifying and soliciting affluent female donors as it does affluent male donors" (40% of respondents).
Debra Mesch, director of the Women's Philanthropy Institute at Indiana University, believes the reason is because women "are not considered as major donors or perceived to be the decision makers." However, according to Mesch's research, the opposite is usually true.
Women are the primary decision makers when it comes to philanthropic giving and tend to be more loyal donors than men. Nonprofit Quarterly's study What Women Want (To Give) says: "Among nearly 90 percent of high-net-worth individuals, women are either the sole decision makers or equal decision makers about philanthropic donations."
The motivation for giving, however, is different between men and women. According to the study:
Women are more likely to be motivated to give back to their community, to support organizations where they volunteer, or to set an example for young people.
Women are less likely than men to be motivated by having supported the same organization or cause in past years.
They're almost three times more likely than men to want personal engagement in the work of organizations they support.
While both men and women with high net worth volunteer at much higher rates than the American average (26.3%), high net worth women volunteer at the highest rate (86.3%) of all.
These women are more likely than men to have high confidence in the ability of nonprofit organizations (as one type of societal institution) to address social problems.
High-wealth women are more likely than men to have specific charitable strategies and budgets.
Affluent women, according to research, appear to be loyal donors dedicated to mission and the organizations they support. Investing more time and effort into outreach and engagement towards wealthy women could make accomplishing mission much easier.
How does your nonprofit address or engage affluent women donors?
For more information about women and fundraising, stay tuned for Part 2 and check out these resources:
Nonprofit Quarterly's What Women Want (To Give)
The Lack of Women in Top Roles Hinders Nonprofits, Female Nonprofit Workers Say
Something Doesn't Add Up: Why the Lack of Women on Boards, Part 1
Something Doesn't Add Up: Why the Lack of Women on Boards, Part 2