Why We Work
For many successful nonprofit employees, the timeless mantra is "I am passionate about my work." But what does passion mean and is it the driving force that motivates most people to work?
Cal Newport, Assistant Professor of Computer Science at Georgetown University, says following your passion is bad advice. Having a passion for something is not terrible by any means, but it is just not enough. It is important to cultivate skills, take time each day to do "deep mind work" in the selected field, and then let what you are good at take hold of you.
Passion and skill go hand-in-hand. Isn't it delightful to love what you are good at and be good at what you love?
Business Insider stresses that it is less about passion, which can fade and be difficult for people to pinpoint, but it is really about following what piques your curiosity every day.
Ultimately, people seem to agree that a force greater than a paycheck is a beneficial reason to go to work.
So, what is the reality of the passion situation for current nonprofit employees?
Two nonprofit administrative staff members we contacted agreed that the tedium of clerical work is not a great passion and that it can be difficult to find the love on a daily basis. However, they also agreed that their skills-including being good with details-allow them to serve the people whom their organizations benefit. Caring about the constituents and the cause is more important than what the job requires.
For some employees, their passions do not deliver the best paychecks, but this does not stop them from going after what they want and being the best they can at what they do. A little mentorship goes a long way, too.
For example, one theatre practitioner shared that freelancing is her way of connecting with diverse nonprofits, acquiring necessary skills, and learning from established leaders in the field. "Doing, not watching" is her motto; it has allowed her to continuously attract potential nonprofit employers.
One entrepreneur told us she juggles a volunteer gig and various part-time nonprofit jobs with starting her own educational nonprofit. She knows her enthusiasm and hard work will pay off one day. She admits it is slow going; she has bills to pay and medical benefits to acquire. Support from her board of directors is helping her to make her nonprofit a full-time reality.
Another entrepreneur, who works for a tech company, said he uses his evenings and weekends, as well as his saved earnings, to start an arts organization, essentially putting in the hours of two full-time careers.
Our conversations about passion led to this advice from some passionate nonprofiteers working in the trenches. They told us it can help to:
Take matters into your own hands.
Think outside the traditional job application box.
Have a little patience to get the job you love.
Perhaps we all can inspire each other to discover our true career callings. The next time you meet people at a party, instead of asking them what they do for a living, consider asking what excites them each day.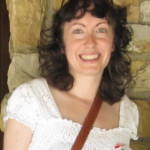 About the Author: Jennifer Schaupp has worked jobs where she has had tons of passion and where she has had zero passion. Having passion is definitely better!