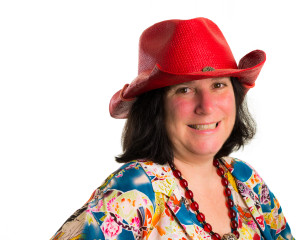 If you've been reading our newsletters or following us on Facebook or Twitter, you should know that Beth Kanter will be the afternoon Keynote Speaker of this meeting of philanthropic tech-loving minds to be held next week in the Pittsburgh area. For the 11th straight year, the Bayer Center for Nonprofit Management is organizing this "Technology Conference for Nonprofits," and encouraging tech professionals, "accidental" techies, nonprofit leaders, board members-and anyone handling some aspect of technology at a nonprofit organization-to attend, learn, and network.
But you may not know about the other cool stuff that will be taking place throughout the day.
Not to miss: The Opening Plenary Speaker, Dr. Peter Lucas, Author of Trillions: Thriving in the Emerging Information Ecology and founding principal at MAYA Design.
Dr. Peter Lucas and Beth Kanter will be signing books, which are also available at discounted prices for attendees, from 9:45-10 (and Kanter will be available again from 11:14-11:30)
Stamp Collectors! Get your "Sponsor Passport" stamped (deadline: 12:45 pm) for a chance to win a family membership from the Pittsburgh Zoo and PPG Aquarium
But don't forget that many of the exhibitors (us, included!) will be offering great prizes and giveaways. Be sure to bring extra business cards!
Finally, "Peas in a Pod" Tables — Love to Lunch&Learn? Tables will have themes to attract folks with similar interests and professional backgrounds to help inspire insightful chats.
If you'd like to attend, please click HERE and register for the event and/or the following day's workshop with Beth Kanter on 10/31.
Your Third Sector Today friends will be exhibiting at the conference and reporting on the event-so please stop by and say hello! If you can't be there in person, you can follow us and others on #TechNow14