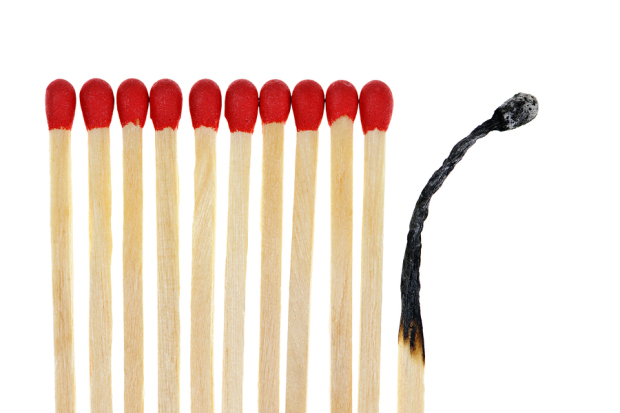 Sometimes there's a story we tell collectively. When nonprofit colleagues were asked for their candid suggestions on how to avoid burnout, they got right to the core. Having worked in the trenches in some way with each of these pros reconfirmed for me that there's nothing like the camaraderie and resourcefulness of those who work in this sector. We can't do it alone, but we can certainly get through the demands and unexpected challenges of this work with dignity, recognition, and zeal.

10 Tricks to Avoid Burnout:

Stay on mission. Remind yourself of the organization's purpose and keep your eye on the prize. Many organizations provide a nice mini-poster of mission in key locations and in the opening screen to greet staffers each time a computer boots up. (Need help with your mission statement? Check out our partner site's 50 Example Mission Statements.)A long-time development colleague shares that her team shares "mission moments" at each monthly staff meetings. "With all the complaints, hustle and bustle of the day-to-day work," she says, "it brings us back around to 'why we do what we do'. You remember the reason you are here and picked this job. Each manager brings a story of what we did right, or what a guest has told us about how we have made a difference in their world for the better!"
Protect your private time. Administrators rarely have set hours. And you will work seven days a week as needed. "You have to be realistic about what kind of work load you can handle, and actually make sure you take time off, away from the job, to focus on friends and family," says a former arts staff member.
Know how much you can do with a little. Don't promise to get more done than can be accomplished if all you have is a paper clip, some gum, and a piece of string. A former nonprofit co-worker addressed setting limits: "We are all trying to do more work with less resources. Make sure you and your supervisors prioritize the work, and be realistic about what can really get done."
Zap time-wasters. Eliminate things that impinge on your valuable time. That might be people, meaningless reports, unscheduled meetings, and last minute requests or interruptions. Time wasted means more pressure to make up for hours lost. Soon, you may be faced with a long list of incomplete tasks and feeling frustrated at workload and outcomes.One merciless colleague says, "Neutralize people that are not as efficient as you are, and who tend to waste your time in meaningless meetings, or who keep asking you for the same material over and over." Don't have a meeting that isn't properly scheduled on your calendar and adhere to the deadlines you set for yourself. Just do it. You'll be glad you did. And your colleagues can get more done in the time you're not rehashing the same old, same old…
Take your time off. Vacation is even more important to nonprofit staffers who often have limited budgets for travel and expensive, last-minute jaunts. You need to take the time due you to "recharge your batteries." One development colleague notes, "I think that a generous vacation/comp time package is helpful, but this can be difficult when staff feel that they are so integral to operations that they can't ever unplug from the organization."Employee manuals and HR policies must include clear vacation and comp time policies. A wise supervisor knows his/her staff need to enjoy breaks. A manager should insist staff schedule their vacations. An efficient nonprofit should prefer their people refresh themselves, rather than to have pay out dollars for unused vacation time at the time a staff member moves on.
Plan. And plan some more. Having a roadmap sets realistic expectations for staff and provides a platform for retooling priorities and workload. "Adequate time for strategic planning helps to put things into perspective and slows down the chaotic nonprofit pace," notes another colleague. This lesson, learned early on, will save her much frustration as her professional journey continues.
Thank your colleagues and graciously accept thanks. Help to create an environment where appreciation is offered visibly to support morale. How many times have you been hauling out trash after an event only to arrive Monday morning to emails about next deadlines and concerns. "Sincere recognition of a job well done goes a long way toward making staff feel valued and appreciated," says a fundraising event maven.
Sing more. Or draw, paint, knit…you get the idea. Include creative outlets in your down time and even on work breaks. Who isn't uplifted by holiday caroling with co-workers for the senior center in your building or providing a knitting lesson to your team members? My own Tuesday night choir rehearsal is one of my much anticipated breaks. It's time when I "officially" cannot be interrupted, but spend time doing something I love.Sometimes efficiency is indeed fueled by camaraderie and taking a few minutes to share a laugh. One TST writer, Jennifer Schaupp, says she and a co-worker once offered support by humming together. "We would hum while we worked. Our desks were right across from each other, but a cubicle wall hid us from one another, so only we could hear. Honestly, to connect to the humor in the nonprofit sector…helped us get through the crazy days!"Indeed, it's challenging NOT to sing when working with an opera company; when I'm on at Opera Theater of Pittsburgh, it naturally happens a lot. And an inspired "happy dance" when foundation checks arrive in the mail is a welcome site.
Don't get bored. Tedium kills creativity. One of my long-time colleagues, with whom I've worked on both administrative and creative projects, offers: "If you find yourself doing the same thing day after day, year after year, and you're not challenged, it's time to move on." What are some positive steps to alleviate boredom? "Find a different type of nonprofit, or a different challenge within your organization, so you can learn something new, stay fresh, and remain challenged."
Know when to leave. Recognize burnout creep.
Burnout can easily creep up on us, says a long-time nonprofit administrator and volunteer. "One day you realize you're standing in the middle of the room screaming about something minor," this arts advocate, and now board member/producer/fundraiser, admits. "I strongly believe nonprofit volunteers and board members should set a firm end date for their work with any one organization, and stick to it." This avoids burnout, brings in new ideas, and fuels the organization with new energy, says this volunteer. "This gives volunteers and board members the option of returning to the organization after a break refreshed, rested, and with your own new ideas, without burning any bridges during the separation."
Overall, keeping your career on track and taking the time to refresh your goals are important steps to avoid burnout. These classic career-planning tools are good to revisit, regardless of your nonprofit role.What Color is Your Parachute? 2015 A Practical Manual for Job-Hunters and Career-ChangersWho Moved My Cheese?: An Amazing Way to Deal with Change in Your Work and Your LifeThe Artist's Way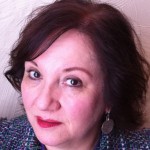 About the Author: Yvonne Hudson, who has written and edited content for TST since its roll-out in 2013, is principal of New Place Collaborations in Pittsburgh. She loves creating mission-driven marketing solutions for nonprofit clients. As a staff member, board member, and volunteer, Yvonne has participated in aspects of capacity-building including programming, fundraising, and board and audience development for diverse higher education, arts, and other nonprofit organizations. She draws from the words of Shakespeare for inspiration in work and life.