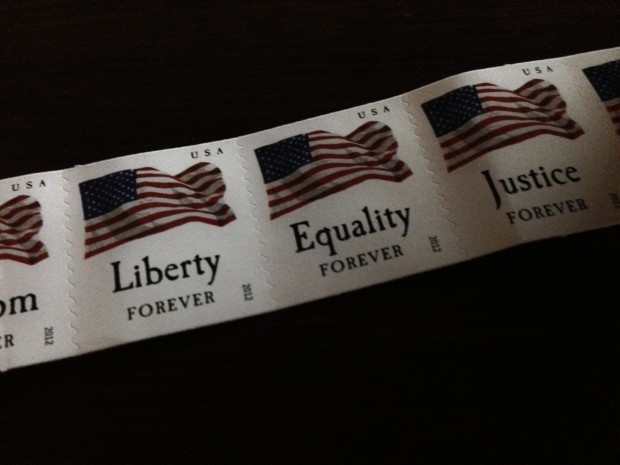 We are still 19 months away from the 2016 presidential elections, but Republican and Democratic candidates are already jockeying for position in the hotly contested Primary season.
With millions of dollars in funding, presidential campaign websites are great studies in online fundraising and marketing. Nonprofits and for profits alike can learn an enormous amount just by watching the evolution of sign up pages, online donation pages, and website design throughout the length of a campaign.
In this first episode, let's take a look at the 2016 presidential candidates' online donation pages. The Primary field is just starting to take shape, so we'll be tracking new candidate donation pages as they announce.
[Please note, the opinions expressed in this and any other blog post are not in any way influenced by political affiliation.]
https://www.tedcruz.org/donate/
The Texas senator was the first to announce his candidacy for president in late March, and with his announcement came a simple, but effective online donation page.
What to Love
1) The background photo. This image of Cruz does two things extremely well. First, he is facing the header and main call to action "Support Ted Cruz" and he's also clasping his hands. The hands demonstrate him politely begging/asking for a donation and his eyes direct all attention to the donation form.
2) The subhead. Ted's value proposition for donors and his hope for America is clearly stated in the subheader. "Help build our grassroots movement to reignite the promise of America. Stand with Ted Cruz and make a contribution today."
3) The secondary Call to Action. You can't see it in the screenshot attached, but at the bottom of the page is a newsletter sign up form with just email and zip code form fields. If someone isn't quite ready to support with a donation, perhaps Cruz can get them involved as a volunteer?
What to Hate
1) I don't like how prominent the disclaimer is. If he put the disclaimer towards the bottom of the page, or simply linked to the disclaimer, it wouldn't be such a distraction to the form submission process.
2) Donate button. Why is it necessary to have a Donate button in bright green in the upper right. Aren't we already at that page, Team Cruz? Let's remove the Donate button and the "menu" on the top left altogether.
OVERALL GRADE: B+
What to Love
Rand Paul's campaign donate page is going heavy on the constitution and data fields.
1) I love the fact that Rand Paul's campaign is taking payments in Bitcoin. He has made great efforts to reach Silicon Valley with his anti-government snooping message. Clearly, this is a nod to the Bitcoin boys in Silicon Valley. To my knowledge, this the first time in history that a candidate has taken donations in this currency.
2) The reinforcement quote. In case anyone got to the donate page and felt intimidated, Rand's quote should inspire and confirm the belief that the web visitor and potential donor has in the candidate.
What to Hate
1) The busyness. In just this screenshot, you can see 32 data fields. That's too many and could prove to be a hindrance to online donation conversions. While it will certainly populate his donor database with rich donor profiles, it won't help him get MORE donors.
2) The background Constitution. I get it, he is going to uphold the Constitution. But, that background isn't going to get him any conversions. It will only distract from the 1 main goal of this page…GETTING A DONATION.
OVERALL GRADE: B-
https://www.hillaryclinton.com/donate/
What to Love
There's a lot to like about Hillary's 2016 donate page. And it's not wonder. Word is she poached several of Obama's campaign marketing geniuses.
1) The background glamour shot presents an approachable, family-focused Hillary, but MORE importantly her eyes direct website visitors straight to the form! Bright blue/red constrasts play well with Hillary in focus and the background faded out. This landing page photo has two main jobs: to inspire and direct to the form. It does both extraordinarily well.
2) The form is a simple design and is in style with the 3-step donate process that has become customary for politicians.
3) Hillary's page is the most mobile-friendly of all the candidates. Her form transitions from a 3-step form completion in desktop format to a longer form with credit card information in mobile. Clearly, her team understands that the mobile experience is different. Mobile users don't want three steps..they'd prefer one form on one scrolling page.
What to Hate
1) You know that feeling when you loved a band/artist when no one else knew about them, and then they got huge, and you told everyone, "I was there from the beginning!"
That's what Hillary's team is going for here, and it just…isn't working. The header, "Be a founding donor of Hillary 2016" seems out of place. If Hillary were a movement candidate (a la Obama 2008), that header would make sense. But, as someone whose political 'beginning' was decades ago, the headline doesn't fit the candidate.
OVERALL GRADE: A-
https://marcorubio.com/donate/
What to Love
There's not much to love about Marco's campaign launch donation page.
1) The Rubio donation form has the option for existing donors to login to a "Spark Account" which stores credit card and constituent data. This will be a nice option if he's able to stay in the race and cultivate donors into multiple gifts during the election cycle.
What to Hate
This campaign donate page is the worst of the first four candidates.
1) The feature photo of Marco is crooked and Marco is looking in the opposite direction of the form. Voters can't connect with a candidate who's looking away from them, and online donors certainly won't be drawn to the form when Rubio's million dollar smile is being shot the other way.
2) I don't like the "Chip in a few bucks now" header. I also don't like that the subhead is above the header.
3) Other than "New American Century" there is no text or imagery on this donation page that gives a donor any idea what Marco stands for. Without context, a "New American Century" means nothing. Now, if Marco's able to stay in the race, "New American Century" can be a brand promise that invigorates the Republican base, but it doesn't do much for his donation landing page.
4) Lastly, Marco's donation page is the only one of the four candidates to leave the navigation menu at the top of the contributions page. Giving web visitors the top-level navigation can severely damage conversion rates and dramatically increase bounce rates.
OVERALL GRADE: D
For breakdowns of more presidential candidate donation pages, head over to Donor Pro's latest post, where we review Huckabee, Sanders, Perry, O'Malley, Fiorina, and Carson.