Taking time to laugh is a survival skill for nonprofiteers, so the wry and oh-so-true observations of  Vu Le in his Nonprofit with Balls site are a welcome source of ideas and giggles. It's not easy to ignore the name of his blog, a moniker that gets a lot of attention for his own nonprofit start-up Rainer Valley Corps. His organization is all about developing diversity in sector leadership.
Le's  blog? Full of great observations and entertaining takes on things like saving time at work. You can subscribe and easily read it while you eat your lunch while juggling grant proposals, intern applications, board meeting minutes, and social media posts.
Here are 10 of our favorite time saving tips culled from Le's 21-time saving tips for busy nonprofit professionals, starting with 5 quoted from his readers' ideas:
Sleepwork. "Resolve to answer at least one email each time you wake up in the middle of the night and can't get back to sleep," says one fan.
Fabricate history. "Invent a story about why your home base location is special and historic, then force colleagues to hold all meetings and events there," another reader suggests. As in, "Our house was built in 1850-let's work at my place!
Agree with the armchair quarterbacks. "For every 'Why don't you…' suggestion, repeat the phrase, 'That's a great idea! I look forward to seeing your plan for how you're going to complete that.' Maybe tattoo it on your forehead," recommends one practical blog subscriber.
Just do it. "Do it all yourself! No one else does it correctly anyway," wrote one NPWB fan. Le agrees: "Don't even bother trying. Just do it yourself.
Control the homefront. "Don't have kids. Don't have a family," suggests another reader, to which Le adds, "They are all time leeches." Indeed!
Our top 5 favorites from Le:
Day-of-the Week Rules. "Have a day designated each week where you and your team agree not to do something that would consume time," writes Le, who suggests alliterated options like: No Meeting Mondays, No Telephone Tuesdays, No Wi-fi Wednesdays, No Time Off Thursday, and No Fun Friday. Now, are we all know nonprofit work is truly downright fun, so you might want to rotate these on different weeks each month.
Work wherever you can. While we know many of us in nonprofits have actually done this when space is at a premium (I once did!), Le recommends: "Move your desk into the janitorial closet to avoid distractions."
Do everything you do daily ahead of time. To save time (although we assume an added value in less sleep and, thus, more hours to work: "Drink your coffee each night before going to bed, so that you don't waste time doing it in the morning," Le quips
Be twice as efficient in pairs. As "Efficiency Buddies", you and a co-worker can check up on each other's time-wasting distractions
And the ultimate time-saver from Le?
Rewrite history. "Invent a time machine, go back in time, prevent Mark Zuckerberg's parents from falling in love."
For 11 other tips on more efficient lunch, cubicle, personality, and life-work related habits (and other practical and downright entertaining advice), check out Nonprofit With Balls as you can't have too many balls in the air! (Just don't read them while drinking your coffee!)
Now, close Facebook and get back to work!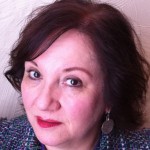 About the Author: Yvonne Hudson, who has written and edited content for TST since our roll-out in 2013, often employs the "sleepworking" time management technique as principal of New Place Collaborations in Pittsburgh. She loves creating mission-driven solutions for nonprofit clients. As a nonprofit staff member, board member, and volunteer, Yvonne has participated in aspects of capacity-building including programming, fundraising, and board and audience development.