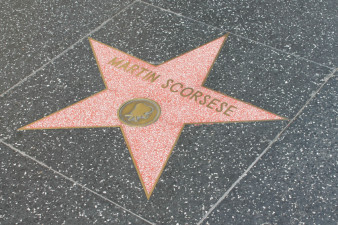 7 Essential Tips for Working With Celebrities  
by Rita Tateel, President, The Celebrity Source
Celebrities bring visibility, influence, credibility, and attract more media attention to public relations/marketing/advertising campaigns and special events than most other strategies. Contacting, negotiating and working with celebrities, however, can require critical research and specialized rules of protocol, not to mention the myriad of details that can make or break a project. Here are some tips to make the job easier. 
1) Put Yourself in a Star's Shoes 
Before you ask a celebrity to participate in a project or special event, ask yourself this question as though you were that celebrity: "Why should I do this?"
If you can afford to pay a celebrity their going rate, it's a great motivator. But when budgets are slim to none, terrific perks and gifts can be an important factor in getting a celebrity to say "yes." We would all like to think that celebrities get involved with cause-related marketing campaigns because they really care about the charity. While this can be a contributing reason, the truth is that most celebs are motivated by other things such as media exposure, personal interest in the activity or sport, personal connections to the city, the fun/exclusivity of the event, who else is participating, or because of who asked them.
2) Make A List 
Once a celebrity has agreed to participate, make a list of absolutely everything he or she might want to know or need…every question this person might have, from the moment they leave home until the moment they return…from arrival to departure. Then list of all your answers.
Celebrities and their representatives can become very demanding and difficult to work with if the celebrity feels insecure about his or her involvement. The best way to help make celebrities (and their representatives) feel secure is to demonstrate that you have considered every little detail and have anticipated their every question and need.
3) Respect Their Time 
Time is a celebrity's most valuable commodity so don't waste it! There are so many people wanting a piece of the celebrity's time, so they have to ensure that the time they do give you is time well spent. Therefore, ask for the least amount of time that will fulfill your needs. Don't ask celebrities to arrive too early and never make them wait!
4) Keep Briefings Brief 
When a celebrity briefing session is necessary, determine whether it must be in person, or if the briefing can be handled by phone, e-mail or Skype. Of course, we would all rather meet celebrities in person, but remember my "tip #3—that time is their most valuable commodity. So use alternative communication methods whenever possible.
5) Avoid Deluging Stars With Data 
Celebrities won't want to memorize lots of facts and figures—unless they are being paid quite handsomely. Therefore, I recommend no more than 4-5 bullet points of the most important information you want your celebrity to remember and communicate to the media.
E-mail briefing notes in advance and also have a "cheat-card" on site, ready when the celebrity arrives.
6) Hire a specialist 
When you're trying to secure a celebrity for a PR/marketing/advertising campaign or special event, having the correct phone number or e-mail of their representative is not enough. Contacting, negotiating and working with celebrities requires a great deal of advance research and an understanding of the current celebrity marketplace.
There are also specialized rules of protocol and strategies to employ when trying to engage the celebrity community, not to mention the myriad of details that can make or break a project. And most importantly, having strong relationships with the celebrities and their representatives can save an immense amount of time, money and frustration!
Just as you wouldn't hire a carpenter to perform knee surgery or represent yourself in court, it doesn't make sense to engage celebrities on your own or trust another individual or agency who is not a specialist in this area.
7) Don't make any promises you can't keep and do keep all of the promises you make 
This business is so much about relationships. The quickest way to ruin a relationship with a celebrity and/or their representative is to not come through with something that was promised! 'Nuf said.
About our friend, Rita: Rita Tateel is president of The Celebrity Source, an agency which matches celebrities with corporate and non-profit clients.  She is also the co-founder of the Association of Celebrity Personal Assistants and a two-term past president of the Los Angeles chapter of the Public Relations Society of America.  You can learn more about Rita and The Celebrity Source at www.CelebritySource.com