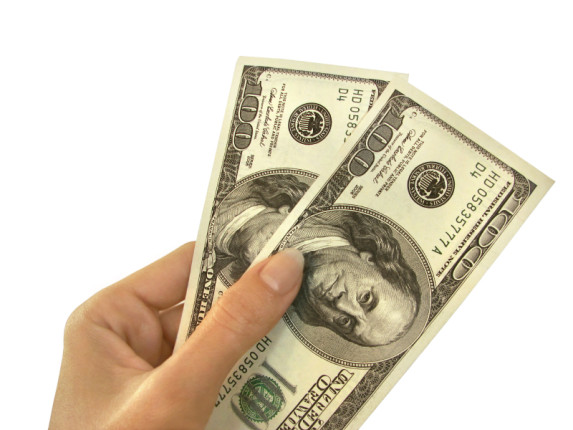 Double your donations in 2014 with corporate giving programs. Many corporations offer specific programs that support the communities where their employees live and work. Nearly $15 billion of annual giving to nonprofit organizations comes from corporate philanthropy.
Is your nonprofit tapping into this valuable resource? Small organizations are often particularly challenged to take the step into corporate fundraising. Overall, corporate fundraising success lies in relationship building as board members, volunteers, donors, and employees of your target businesses can play important roles.
"You might be surprised at the number of ways that corporations spread around their corporate giving dollars," says Adam Weinger, president of Double the Donation. This foundation is dedicated to helping nonprofits meet fundraising goals through gift matching and grants. Weinger lists 7 corporate giving programs non-profits can easily access, such as matching gift programs, dollar for doer programs, and corporate community fundraisers.
Reach out to your board members, supporters, friends, family, and neighbors for possible corporate connections. Then, do your research. Identify the corporations with missions aligned with your nonprofit's mission and review their donation history.

Engaging employees about the causes important to them can help fuel your cause. For example, PNC's "Grow up Great" initiative grew from a poll of PNC Bank employees that revealed a strong passion for programs benefiting young children.
Wes Eichenwald highlights the importance of employee engagement in Software Advice article," The Secret to Landing Corporate Donations": "Aligning your nonprofit's mission with employee interests can also lead to happier, more engaged employees, which encourages companies to invest in—and continue—a partnership with your organization."
When considering companies to engage, start with your volunteer directory. You may notice many of your volunteers and supporters work at the same place. Encourage them to seek out a matching gift program at work.
Companies like Bank of America, Google, and GE offer fantastic matching gift programs, according to Doublethedonation.com. Google not only matches employee donations to nonprofits, they also match any personal funds employees raise for charity.
Maximize fundraising potential by engaging companies in your own backyard or across the nation. Following the breadcrumbs left by supporters and corporate donation histories can lead you to a fruitful corporate partnership.
For a more comprehensive look at how your nonprofit can maximize corporate giving, read 7 Types of Corporate Giving Programs and The Secret to Landing Corporate Donations.