In the previous two Data Rot series posts, we discussed What is Data Rot?- And Why Should You Care? and Data Rot: How it Differs from Other Data Problems. Those articles provided organizations the information needed to determine what types of data problems are likely present in a database or CRM. Data rot is often at the root of organizations missing opportunities to cultivate relationships with constituents and donors. Now that you know what to look for, what should your organization do about data rot?
Remove the Rot
Ovum, a global analyst firm, estimated that poor data quality costs U.S. businesses at least 30% of revenues annually.1 Determining how to remove the rot out of your constituents' database can be a confusing issue for nonprofit organizations as they must consider the cost, time, and aggravation associated with undergoing such a task. But not taking on the task is a devastating loss of potential revenue to organizations. There are a variety of ways an organization can go about combatting the outdated contact information in their database or CRM. We will evaluate some of the more common methods of combatting data rot in this post.
Manual Searches
Some organizations manually search for updated contact information in-house. They utilize interns or employee down-time to scour the Internet, phone books, and send-out requests for updated contact information. The lack of upfront costs makes this method appealing to many nonprofits particularly those strapped for cash. A major downfall with this method lies in the inability to find constituents' most used email addresses and cell phone numbers. Many individuals have multiple email addresses and have dropped their land-line phones opting to only use a mobile phone. Manually finding email address an individual checks regularly and cell phone number can be nearly impossible!
NCOA
Some organizations utilize the National Change of Address (NCOA) in an effort to at least update residential addresses.  An NCOA update is a low-cost option some organizations choose before sending out a mass mailer. The National Change of Address reports that nearly 35 percent of mail processed using the NCOALinkTM  will still not be delivered.2The article US Postal Service Address Change Database Does Not Measure Up explains limitations of using this service. NCOA also only provides addresses changes lacking updated phone numbers, email addresses, social media accounts, and other information needed to effectively communicate.
Data Enhancement Services
Many organizations find using a data enhancement service an efficient solution to updating constituent contact records. Data enhancement services provide a means to fill-in and update all forms of contact information in their database or CRM with minimal effort. There can be limitations associated with this type of service as well if one does not select a company that offers standardization and validation services in addition to offering and guaranteeing the data they provide.
Cleaning up a database is an intimating task for nonprofit organizations as they often work with a lean staff and limited budgets.  Considering the appropriate method to combating data rot is a task not to be taken lightly, but also not one to delay. Remember, every outdated or missing bit of contact information is a missed opportunity to reach prospective donors, volunteers, and new board members.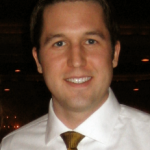 About the Author: Benjamin C. Ashpole is CEO of www.updentity.com, a platform that appends names, email addresses, phone numbers, mailing addresses, demographic information, and more to keep databases up-to-date. He is an expert in data quality, data-mining, and targeted lead generation. Ben comes from educational and corporate backgrounds in systems integration and artificial intelligence.