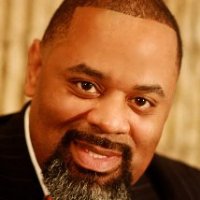 Press release courtesy of Nonprofit HR
WASHINGTON, Feb. 3, 2014 — Nonprofit HR today announced the appointment of Dennis Sawyers as Managing Director of the firm's Talent Acquisition practice to lead the growth of executive search, staffing and talent management services. The firm has expanded its talent acquisition practice area to provide comprehensive, customized services and strategic solutions to its nonprofit clients' human capital needs. As a part of this growth, executive search has become a core capability.
Sawyers brings more than 22 years of human resources management experience to his new role. Before joining Nonprofit HR in 2005, he held the position of senior human resources manager at Booz Allen Hamilton, providing leadership on the full scope of human resources functions for the firm. Prior to that, he served as director of human resources at Premium Distributors of Virginia and the Maxima Corporation. Sawyers has extensive experience across the nonprofit sector, working with organizations in the areas of health and science, housing, social service, arts and education. He is a certified Senior Professional in Human Resources and has exceptional competencies in recruitment and retention strategy development, performance management and employee development.
"Dennis's experience and leadership is crucial to the growth of our talent acquisition practice," said Patty Hampton, Vice President and Managing Partner of Nonprofit HR. "I look forward to working closely with Dennis as we intentionally expand our executive search, talent management and staffing services. This growth will allow us to make a broader impact within the nonprofit sector. Our clients need strong executive leadership and engaged employees to contribute to their organizations' sustainable growth, and we are committed to helping them identify top talent."
"I'm thrilled to lead our talent acquisition practice and be a part of Nonprofit HR's growth in this area," said Sawyers. "By expanding our services, we will fully address all areas of talent acquisition and continue to serve as strategic human resources business partners to nonprofits of all sizes. We'll be able to provide our clients with a more customized, effective approach that meets their human capital needs and helps them achieve their mission-critical goals. Ultimately, we believe that by strengthening our services in this area, we will be able to strengthen the nonprofit sector."