If social media engagement on Instagram is actually 15 times that of Facebook, nonprofits might want to hop on the Instagram wagon if not taking the ride already. Fast Company shared details of a report provided by startup Olapic and research firm L2. In addition to helpful diagrams, these findings may convince skeptics that Instagram's time has come. Instagram is the fastest growing of the top 10 mobile apps.
Instagram users spend an average of 257 minutes per month or almost one hour each week.

1,000 comments and 8,500 likes are received per second, totalling some 1.2 billion likes per day.

55 million photos are uploaded daily, with more than 16 billion photos shared to date.

Instragram users have increased by 66% to 32 million users.

Ads on the platform have helped retailers increase ad recall by 32%.
So who has time for yet another social media channel? Take a breath and use this practical discussion from e-mail tool Constant Contact to get started.
Then you can cut to the chase by applying what others have learned about what makes posts more engagement and work your while. Just do what will get the best results out of the gate. Did you know that there are up to 30 important factors? That's what visual analytics and marketing firm Curalate learned when they applied algorithms to determine how choices about color, lightness and saturation support a post's performance. More than 8 million images later, here are some of the company's tips higher engagement.
Put color to work thoughtfully.

Use more cool colors like blue and fewer warm colors like red or orange.

Single hue photos using one dominant color get up to 40 percent more likes.

Don't oversaturate the color as data indicates less saturated images receive 18 percent more likes.
For more, see Curalate's infographic illustrating the best techniques for everything from product photos to selfies.
Consider Instagram just a piece of your integrated social media marketing. Facebook remains the leading social media platform for adults, according to a Pew Research Center report analyzing 2013 trends.
However, remember that Instagram more than doubled its growth last year. Dive in with your most engaging visuals while remembering advice about mistakes not to make on this thriving social media platform.
More Instagram insights from:
Giftworks, on 15 ways nonprofits can use Instagram.
Stay Classy Blog, featuring 10 great nonprofits who are using Instagram well.
Nonprofit Tech for Good, showcasing 11 examples of early Instagram users who got it right back in 2012 and are worth following today.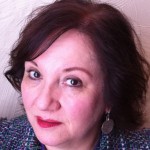 About the Author: Yvonne Hudson, co-principal of marketing and pr agency New Place Collaborations in Pittsburgh, finds social media is a lot like Girl Scouts. It's possible to earn many badges, but to start a fire with a stone and couple of sticks one still needs patience and imagination.