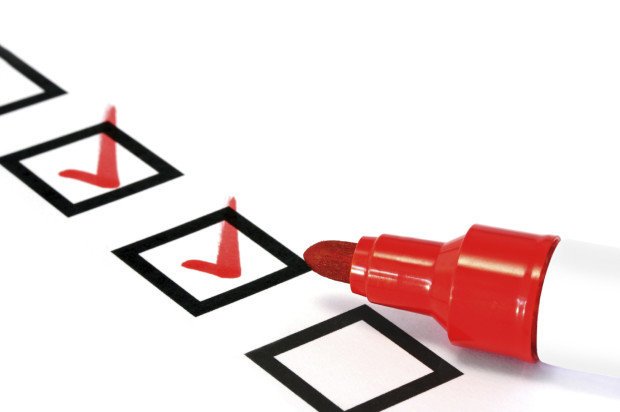 "While I wouldn't recommend using it for a second round interview, it is a great way to screen interviewees for the first round," offers Don Tebbe, Executive Succession & Planning Consultant and Author. "It gives more texture to your interview than a phone call," but he warns that it shouldn't act as a substitute for all face to face meetings or for advanced rounds of interviewing.
Technology exists to make our lives easier. By utilizing online platforms like Skype, Google Hangouts, or WebEx "…you can leverage technology and increase cost effectiveness at your organization," according to Tebbe.
Having conducted many screenings and interviews over the course of his career, Tebbe noticed a number of variables that impacted the overall success of such interviews. Using those experiences, and combining tips from those online meeting providers, he drafted the following checklist to help all participants prepare for a successful session.
Try to be yourself as much as possible. The reason recruiters conduct video interviews is so they can get a sense of your personality and demeanor in addition to the responses to your questions. If you're terribly camera shy, get a couple of good friends to practice with you over Skype.
Just as you would in a face-to-face interview, make eye contact. In this case, "the eye" is that little lens on the webcam, not the faces on the screen. Look at the camera, not the screen. We are drawn to look at the people on the screen, so try to have the screen image and the camera as close together as possible.
As you would in a telephone interview, be succinct but direct in your responses, and toss it back to the interviewer to see if they want to hear more. Say something like, "I can elaborate on that if you like," or, "that's a highlight of how I accomplished that goal, would you like for me to provide more detail?"
Don't let the technology get in your way. Candidate are probably not rejected because of bad lighting, but there are some things you can do to make the technology less present and less of a distraction to the communications process:

Make sure you have a good, high-speed internet connection and close out any other programs that might put a drain on your computer or internet connection.
Make sure that the webcam is at your eye level. Looking down into a laptop is like looking down on the hiring team. You want them at your level. Moreover having the camera at eye level makes your face look more natural.
Make sure you have good lighting. Some soft light shining on your face from behind your webcam works best. Obviously, it should not be so bright that you're squinting. Also, don't have an unshaded window at your back. The camera will adjust for that light and you will be just a talking silhouette.
Check the video image. If your image has an unnatural color, depending on your webcam, there may be a setting under "webcam settings" to correct something called "white balance." In most cases you'll want to set the white balance to "auto."
If need be, invest in a good microphone or headset. Have a friend Skype you from your computer and listen to the quality of the audio. If it's muffled or otherwise unnatural, you might want to invest in a microphone. It doesn't have to be expensive. Often times the earbuds that came with your iPhone or other phone will work just fine and are a better choice than the built-in mic on your computer. The rule is, the closer the mic is to your mouth, the better the sound – usually.
If you wear glasses and they don't have antiglare lenses, consider taking them off unless you really need them. If you must wear them, try to tilt your monitor and/or turn the brightness down so the glare on your glasses is not so pronounced.  When the interviewer can't see your eyes it's very annoying. They are not going to reject you over it, but it's another barrier to having as natural of an interview as possible.
Get a backup phone number from the interviewer so, if all else fails, you can at least make contact.
Finally, test your computer setup. If your interview is being conducted via WebEx, be sure to visit http://www.webex.com/test-meeting.html, which will test your set up. It will ask you to enter your name and email address then take you to a page that tells you whether or not your equipment set to connect to WebEx and what to do about it if it's not. Skype has a test call service that will at least test your audio. You'll find it in your Skype contacts. (It's automatically added by Skype.) If the recruiter offers the opportunity to do a dry run before a virtual meeting with the search committee, take advantage of that offer.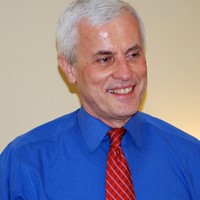 Don Tebbe is an author, consultant and the founder of LifeAfterLeadership.com. A veteran leadership succession consultant and executive recruiter, Don's the author of the BoardSource book, "Chief Executive Transitions: How to Hire and Support a Nonprofit CEO"
Want to know more about online interviews? Check out "Nonprofit Life Hack: Use Skype for Job Interviews"