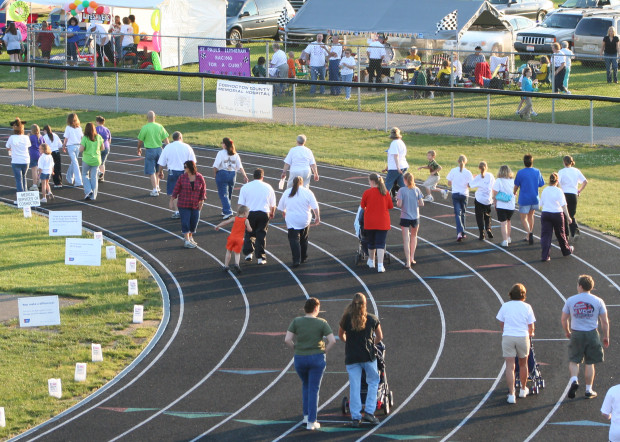 I returned to my hometown last week for one of my favorite sporting events – the Memorial Tournament. Hosted by Jack Nicklaus designed Muirfield Village Golf Club in Dublin, Ohio, and nicknamed "Jack's Tournament", this tournament is often referred to as the fifth major (note: there are four major PGA tournaments – this one has just as much notoriety as the four but hasn't been sanctioned as a major PGA tournament). The tournament is in its 38th year and hosts some of the game's top golfers. This year, it hosted seven of the PGA's top 10. Participation has grown over the years and so has the number of spectators who attend.
And what does a growing event mean for an organization that's staying relatively the same size? More volunteers are needed to execute the event.
I have volunteered for the Memorial Tournament for the past four years. I attended as a spectator the year before I began volunteering and wondered how all the people in yellow shirts got to do their jobs. After doing a bit of research, I decided to volunteer for the following year.
While volunteer requirements have changed a bit since I started, they're still incredibly modest compared to the fantastic perks you get as a volunteer. And while the Memorial Tournament is supported by the PGA, Nationwide Insurance, and a number of other large organizations, smaller-scale organizations can still take some of the practices of the Memorial Tournament and put them into place for their smaller-scale events.
Volunteer perks are a great way to hook and engage volunteers and keep them coming back for more. Here are a few general perks you can give your next round of volunteers:
Complimentary admission to your event. This is probably one of the best things about volunteering with virtually any PGA tournament – free admission to the tournament. Currently, the requirement for Memorial Tournament volunteers is to work a minimum of 12 hours throughout the tournament time. With that 12 hours, volunteers receive two week-long Patron passes to the tournament, giving them and a guest access to the tournament grounds for the duration of the tournament. These passes run upwards of $150 each, so the value is pretty fantastic. An extra plus is that the volunteer is able to offer their extra pass to a guest. I've had some incredible experiences with friends and family members at the tournament…all for just a few hours of my time.
Free meals during the volunteer's shift. Obviously, there will be a catering cost. But if you're already planning to cater an event, set aside a little extra for volunteers. If you aren't planning to cater the event, it can be a pretty simple task to have some food donated for volunteers. Reach out to a local pizzeria, sandwich shop or fast food franchise and ask for a donation for your event. In exchange for meals provided, offer advertising space or recognition during the event. Businesses love "free" advertising.
A place to call their own. Obviously on a larger scale than most, Memorial Tournament volunteers get a place to call their own during the tournament. An air-conditioned building with plenty of water and coffee, plus some sunscreen and snacks gives them a place to cool off and recharge whether they're working or not. Volunteer headquarters can be as simple as a small room away from the event or even a space with a few chairs and a cooler of water to spare. Plus, it's a great space for volunteers to connect with other volunteers and can also serve as a communications hub to make sure everyone is in the know.
BONUS: A volunteer-only celebration. In an effort to save money on postage, the Memorial Tournament hosts a Volunteer Night before tournament time so volunteers can come and pick up their credentials and ask any lingering questions they may have. Just recently, the venue has moved to the Columbus Zoo, which has been voted the best zoo in the United States year after year. At the celebration, light refreshments are served and volunteers get the opportunity to invite their families, mingle with other volunteers and tournament staff, and enjoy a private event at a wonderful venue. Take this down to a smaller scale if your budget or business relationships permit and you can really excite your volunteers and entice others to join in.
Side note: Attending large-scale events is one of my favorite things to do. Whether it be a sporting event, a music festival, a race, or a political event, most of these events are constantly looking for volunteers and have places on their website to recruit. If you're looking for ideas on how to get volunteers engaged, or even if you're just hoping to gain access to some of the hottest events in town without having to write a big fat check, I encourage you to find the volunteer section of the event site and take some notes from volunteer sites. Happy volunteering!