Your nonprofit is preparing for an important fundraiser. You've been working late all week (for no extra pay, of course). It's finally Friday and you're excited about sleeping for two whole days. The executive director walks in your office and asks you to work this weekend. You respond by a) throwing a tantrum or b) drawing a smiley face on your arm. While choice a) is tempting, b) preserves your sanity in the long run. You can find other hilarious/absurd reactions on the Tumblr Blog "When You Work at a Nonprofit" recently featured in Nonprofit Quarterly.
Working in the nonprofit realm can make competing on Survivor seem humdrum. While encountering a rattlesnake is terrifying so is losing funding support, and perhaps your job. The day-to-day efforts of a nonprofit are not always laughing matters, but laughter can ease the stress.
Nonprofits built on the camaraderie and banter of their founders are built to withstand the obstacles. Consider, for example, the origins of a Pittsburgh-based global health improvement organization. In the midst of moving the nonprofit to its first permanent home, one co-founder jokes with the CEO, "Another big day." The CEO wipes her brow and quips, "They're all big days."Global Links celebrates its 25th anniversary this year, thanks, in part, to the founders' understanding of reality through a comedic lens.
If staff members work well together within the organization, they are more likely to share that positive energy with the board, the donors, and the general public. A sense of humor can bind management with staff, staff with each other, and the nonprofit with its work output.
For inventory personnel at a Greensburg, Pennsylvania-based senior care organization, assigning McDonald's characters (Ronald McDonald, the Hamburglar, etc.) to each employee and the supervisor allows them to playfully get through routine tasks of data entry and putting away materials. They are also able to create a fantasy world within the nonprofit.
What if every day could be as fun as the fantasy?
It can be when humor is incorporated into the work assignments of the staff. Team Rubicon, a California-based disaster relief organization, used humor as part of its fundraising efforts in 2013. The staff developed different sized cardboard boxes filled with 100% recyclable "awesomeness" for end-of-the-year donors. See Stay Classy's 4 Nonprofits Bringing their Marketing to Life with Humor for other laugh-out-loud ideas.
Just as a standup comedian tries to sell his or her jokes to a crowd, a nonprofit can sell its mission humorously to its target audience. Yes, serving a community in need is serious business, but finding a funny approach to meetings or marketing strategies can help everyone involved to communicate openly and freely.
An artist relations coordinator for a Pittsburgh-based arts nonprofit uses the term "magical hours" with her co-workers to describe the time they do not have but desperately need to accomplish tasks. It is within these magical hours staffers really show what they are made of and how they handle setbacks. Problem solving involves creativity and teamwork. Nothing brings people together like a room full of inside jokes about the work they hate to love and love to hate.
And seriously, if they don't laugh, they'll cry.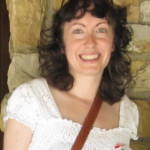 About the Author: Jennifer likes to talk, write, and improvise her way out of any situation. She enjoys creating and collaborating with other like-minded outside-the-box thinkers. Jennifer writes for social media, PR, blogs, as well as plays for production, including the newly developed Pittsburgh Fringe Festival. She is a graduate of Carnegie Mellon University and University of Pittsburgh.