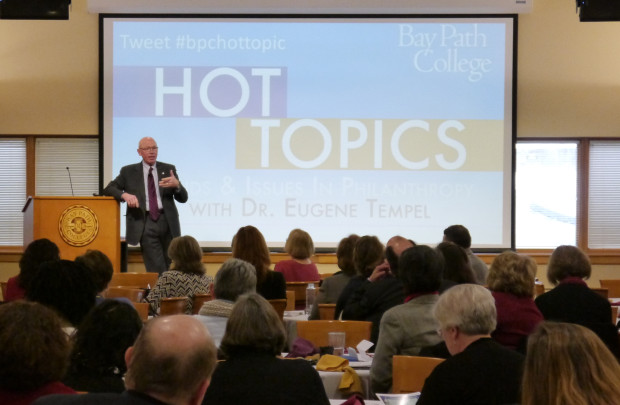 The world's first school devoted to the study and teaching of philanthropy, Indiana University Lilly Family School of Philanthropy, has appointed Amir Pasic its new Dean.  Pasic will take over the position from Founding Dean Gene Tempel in 2015.  Tempel Founded the School of Philanthropy in 1987, helping students over the past 28 to develop a culture of philanthropy.
According to the school's website: "Amir has the wide range of experiences, skills and global connections that are just perfect for the next leader of the world's first school of philanthropy," Chancellor Bantz said. "His extensive experience dovetails with the school's mission of improving philanthropy to benefit the world. And his expertise in strategic planning and development demonstrated by his achievements in his current role at CASE, along with his academic prowess in leadership roles at Johns Hopkins are indicative of a strong commitment to and passion for the advancement of philanthropy. Amir's appointment ensures the Lilly Family School of Philanthropy's future is in good hands." - See more..
"Amir's remarkable background and qualities have prepared him well to lead the Lilly Family School of Philanthropy," Tempel said. "With his diverse range of experience from the classroom to the development office to the national and international perspectives he has had at CASE, Amir brings both a breadth and depth of understanding and new ideas to build on the foundation that we have laid and to develop the next phase of the school. Like my colleagues, I look forward to assisting him in developing the school to its full potential." - See more..
Third Sector Today had  the distinct privilege of interviewing Dr. Tempel in January 2014 at Bay Path College. He shared some of his vast experience and his enthusiasm for making fundraising a way of life and has made a difference in so many lives.