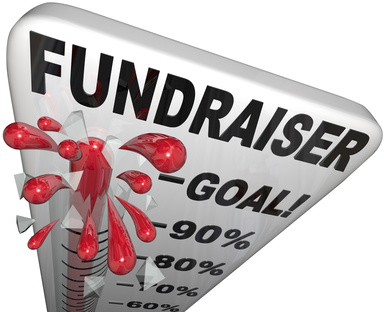 Direct mail fundraising is alive and well. According to Blackbaud research, 40% of Baby Boomers (the group responsible for the majority of charitable giving), as well as 52% of donors ages 68 and over reported giving in response to direct mail solicitations. And this doesn't even account for the influence of direct mail on online donations—certain studies have shown that up to 37% of online donations come from direct mail solicitations.
These stats reflect the importance of developing an omni-channel fundraising strategy that incorporates both online and offline fundraising tactics—with direct mail being a fundamental component to this strategy. That being said, a poorly-executed direct mail campaign can end up costing you more money than it raises. To help maximize your direct mail campaign, try following these 7 guidelines.
1)    Build your direct mail database with online gift offers.
Gift offers are not only a great way to spur online conversions and donations—they're also a great way to capture your constituents' address information to build your direct mail list. So next time you're asking for a donation, offer a t-shirt or "3D" giveaway as a reward. Or, if you're trying to spur advocacy for a specific cause, offer a free information kit to those who sign your petition. Your direct mail database will grow, and you'll also have valuable information on that constituent's interests, which brings me to my next point…
2)    Target and personalize.
It's critical you create your direct mail pieces based off your donors' interests and demographic information. Not just putting their name instead of "valued donor" (which I hope you are already doing), but targeted messaging based on the causes they have donated to within your organization, the amount they have donated in the past, their location, age… the list goes on. This kind of personalized messaging increases conversions and strengthens donor relationships—not to mention prevents recipients from getting annoyed with your direct mail campaigns.
3)    Capture and track as much data as possible.
Capturing data from your direct mail donations is critical for your future campaigns. It lets you measure performance to justify costs, keep your lists clean and updated, and helps grow your donor relationships. So encourage recipients to provide more than just financial information on your donation forms. For example, you could include a place to update addresses, or an area to give feedback on the organization (by the way, feedback is a crucial piece to donor retention). For smaller organizations, this data can be captured manually, but if you are dealing with a large amount of paper donations, you might consider bringing in a third party with access to imaging technology to automate that offline data capture.
To track the performance of your direct mail campaign, you can compare your original mailing list with your list of actual donors following the campaign—whether they contributed online or offline. Another excellent way to track performance is to include personal URLs (PURLs) on your mail pieces. This gives a deeper level of understanding regarding how your constituents interact with you, and also directs them to a landing page that can move them further down the engagement funnel. Operation Smile has a great example of how they used this type of multi-channel marketing to great effect in this webinar.
4)    Tell your story.
The content of your message should speak to the strides you've made in solving the problems your donors care about—brag about yourself! Make sure the donor can clearly see where their support and dollars are going, and the difference they are making. On a side note, letting donors choose the cause they donate to is a great way to strengthen their connection to your organization—just be sure to follow through attributing their funds to the programs they choose!
5)    Follow postal best practices.
To maximize the ROI of your campaign, it's important to minimize costs where you can. Direct mail can be an expensive undertaking, but those costs can quickly rise if you aren't aware of postal best practices. Many fundraisers don't realize that many small factors –the shape of the mail piece for example – can drastically alter postal prices. Be sure to review postal guidelines to ensure you're not paying more than you need to, or utilize a mailing service that can provide you with a postal discount.
6)    Don't just use mail for solicitations… send acknowledgements.
People get burned out by repeated requests for donations. While this is an important part of your direct mail strategy, don't make it the only part. Donor acknowledgements are a critical piece of donor retention, an area nonprofits are beginning to realize should be fundamental to their fundraising strategy. And if your donors are mailing in their checks, you should send your acknowledgements through their preferred communication channel—the post. Acknowledgements show donors you appreciate them, and reduce attrition rates. As a bonus, you can use acknowledgements to continue to tell your story, demonstrate the successes you've had, and even collect more information from your donors!
7)    Master the soft ask.
Any piece of direct mail – solicitations, acknowledgements, etc. – is an opportunity for you to include a "soft ask" to drive engagement with your organization. This could be anything from a checkbox asking if they would like to receive more information on a planned giving or volunteer program, an opportunity to enroll in recurring donations, or an invitation to follow your organization on social media. The American Heart Association has had great success with this tactic. Since incorporating a soft ask portion into their acknowledgement letters, they've seen over $270,000 in unsolicited second donations, over 12,000 requests for additional information (about planned giving and volunteer opportunities) and a more robust donor list. Check out the webinar with Chip Sugrue, National Vice President of Customer Strategies at the American Heart Association, for more information on the success of this program.
Direct mail campaigns take work, but they are still a core fundraising approach for most nonprofits, and for good reason. A well-executed campaign can raise tremendous amounts, bolster online efforts, and encourage long-term giving habits. Just be sure to follow best practices.
About the author: Emmy Silak, Nonprofit Marketing Manager, CDS Global [email protected]  LinkedIn: https://www.linkedin.com/in/emmysilak  Twitter: @CDSGlobalNP
CDS Global powers the modern nonprofit. For more information on our solutions, including donations processing, donor acknowledgements, mailing services, data capture, customer service, prospect insights, and more, visit http://www.cds-global.com/nonprofits.