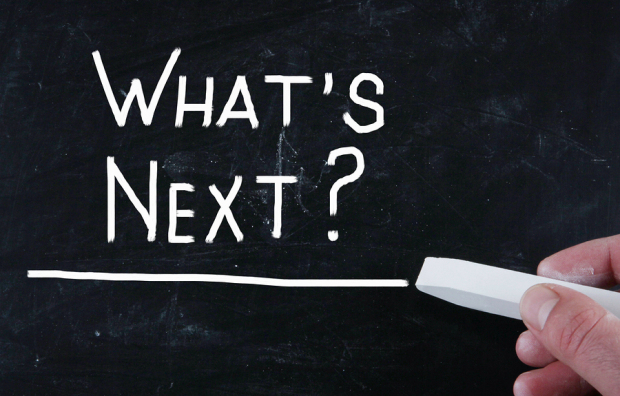 Like it or not, our fundraising efforts may be thwarted due to forces which lie beyond our control. Here, we've  identified 7 of  the greatest environmental threats to nonprofit fundraising sustainability in an effort to allow you to better prepare for them. Forewarned is forearmed!
Millennial Loyalty
It's been widely reported that the Millennial generation is less loyal than the Baby Boomers and their parents. It's true- Millennials are easily impacted by what their social networks are doing, are always looking for the best deal regardless of the brand, and often care more about causes they want to help than the specific nonprofit they are giving to.
These characteristics pose a huge threat to nonprofit sustainability now, and will continue to increase as Millennials come into Baby Boomer inheritances.
Jeff Forster (Bayer Center for Nonprofit Management) spoke on the seismic shift in generational giving at DonorPro's Virtual Users Conference, EVOLVE2014. He reported that 1/4 of the wealth transfer from Baby Boomers to Millennials has already taken place.
With the balance of that inheritance money flowing into the hands of this wavering generation in the next two decades, the challenge for nonprofits is solving Millennial retention.
Uncertain Economic Factors
America's evaporating middle class, $1.2 trillion in student loans, $18 trillion in national debt, double-digit real unemployment, and record-setting welfare numbers have beset the nation with economic uncertainty.
This past June, the Washington Post reported that the middle class is 20% poorer today than it was in 1984 when adjusted for inflation.
More and more are falling out of the middle class and into poverty. All the while, the rich are getting richer.
For nonprofits, the ripple effect is obvious: More people in need of nonprofit assistance and stiffer competition for the dollars of the 1%.
Politics
Presidential administrations and government leadership can have a huge effect on which nonprofit causes receive grant funding. Just as military production industries benefited during the Bush Administration, and solar companies raked in government cash in Obama's first term, nonprofit funding is also influenced by policy.
In December, it was announced that $700 Million in grants will be handed out by the Department of Health and Human Services to fund public and private healthcare projects across the 50 states. Also, $226 Million was doled out in pre-school Development Grants to 18 states who are developing or expanding educational offerings to 4 year olds.
These are just two examples of how the government can pick winners and losers when it comes to funding nonprofit causes. In this case: Healthcare & Education won, while many others won't get any federal or state assistance.
Attention
Just as nonprofit fundraising has benefited from the mobile and social technology boom (see ALS Challenge), it's also become increasingly challenging to grab the attention of prospects/donors.
Tecmark surveyed 2,000 mobile users in the UK and reported that 30% of mobile users check their email without thinking while 66% check Facebook without thinking. This group also admitted to checking their phones 1,500 times per week.
Grabbing the attention of prospects and donors is hard via direct marketing as well. People are on the move…especially Millennials. Whether it's switching jobs, moving apartments, or jumping to a new city, it's a challenge for nonprofits to keep track of their donors.
Running a National Change of Address service once or twice per year can help you keep the constituent data in your donor software updated.
Once you do reach them at the right address, how do you avoid being in the 44% of direct mail that lands in the trash?
Revolving Door of Development Directors
The ultimate threat to sustainable fundraising revenue is inconsistency from the head fundraising position.
Unrealistic expectations, inadequate talent, lack of synergy…whatever the reason, the Development Director position is often in a state of upheaval at nonprofit organizations.
Hiring without establishing the proper cross-departmental infrastructure, systems, and culture within the organization can doom your chances of retaining a talented Development leader.
A change in thinking across the nonprofit sector could ease the challenges organizations face in attracting quality Development Directors and raising the funds they need to succeed.
Similar Causes
Another threat to long-term fundraising sustainability is when similar cause-based nonprofits fight for fundraising dollars from the same donor pool. Here's an idea: how about collaborating resources and strengthening both the fundraising scalability and the amount of impact you can make on the cause both organizations are so passionate about.
Executional Failure
This one is simple. Leaders make poor decisions, invest in the wrong technology, fail to retain talented employees, can't land a grant, or lose a major donor. Even the noblest causes need strong leadership and wise execution of strategy to sustain.
It's not all bad news. Learn why there has never been a better time in history to fundraise for a cause. Check out the "Essential Guide to Nonprofit Fundraising Sustainability."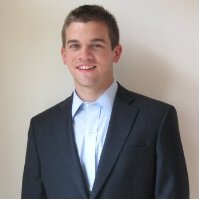 About the Author: Dan Quirk  is a Marketing Specialist at DonorPro, the premier provider of nonprofit donor management and fundraising software. He is a regular contributor to DonorPro's blog, Fundraising Pulse.
Twitter: @DonorPro
LinkedIn: DonorPro