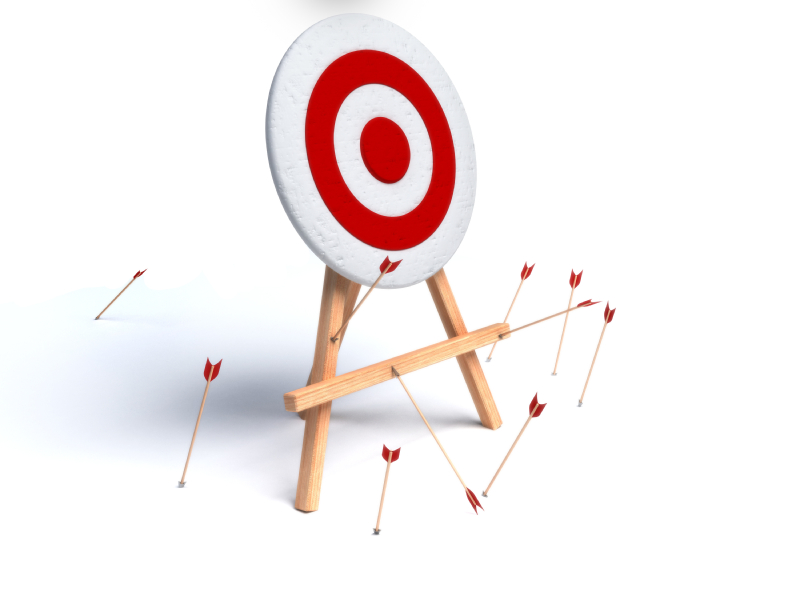 The other day I had a chat with a local shop owner who was lamenting how slow business had been over the past year. She told me, she's had several shops over the past few decades and it's never been this slow.
I had to ask if she is offering her items for sale online to augment the brick and mortar shop. She recoiled: "Oh no, I don't want to do that! I don't want to deal with shipping and I like to get to know my customers."  I was surprised (well, not really) that she felt the only way for her business to succeed was to get more people into town and into her store. I was also annoyed that she would complain about a variable she had little or no control over AND flat out refuse to change something she could control.
Wow! Her recipe for success might just as well have been that dog-eared 3×5, hand-written card passed down from your grandmother. The original: unchanged and predictable. Maybe her business is a hobby and gets her out of the house.  In that case, her old recipe will be perfect.  But she's missing out if she wants to actually have a thriving business.
Consumer habits have changed completely- and any business needs to be much more in tune with what buyers want and how to get to them rather expecting buyers to come to them.  Increasingly, that means being online and mobile. Take a look at the latest from Forbes regarding online shopping. and this research from NTEN and M+R on online giving to nonprofits for great examples.
In a timely coincidence, I read a book this weekend, The Rise and Fail of Charities in the 21st Century, How the Nonprofit World is Changing and What You Can Do to be Ready by Wayne Elsey,talks about why nonprofits fail and reminded me that nonprofits are businesses. The term "Nonprofit" is a tax status—not a business model. 
The takeaways from this book provide a helpful guide to any organization's management or staffers who may feel stunted. And the spirit of it aligns perfectly for anyone who refuses to let things "happen" to their business or organization.
Each chapter of the book is inspired by actual questions or comments from folks in the nonprofit sector- staff member, donor, founder, volunteer, corporate funder- voicing frustration with an organization experience that was sub-par because that organization insists on doing things the same old way.
In the end, my favorite takeaways are these:
Articulate clearly where money goes and why
Many thanks to Dan Pallotta for starting the uncomfortable conversation about nonprofit overhead!  The irony in the "overhead problem" is that much of it was caused by nonprofits in the first place.  By not articulating WHY money needed to be invested in overhead, nonprofits set a level of expectation among donors that money spent on overhead was bad. By showcasing its shoestring budget as a badge of honor, a nonprofit is actually entering itself into a race to the bottom- where success is measured by how little it spends, rather than the impact it has.
Time and time again, we see research that shows the organizations that invest in technology, talent, and professional development end up making greater gains.  The old adage from the for-profit world, "You have to spend money to make money", is widely accepted— but not so, in the nonprofit world.  In The Rise and Fail of Charities in the 21st Century, Elsey points out that "Nonprofits should not be having a conversation with donors about how little they are spending.  They should instead be speaking to them about how much impact they are having relative to their budget….It should not be a badge of honor to be proud of operating on a shoestring budget."
Remember, when you stick with the "Tin Cup" mentality and fear asking for an investment —you're missing an excellent opportunity to articulate the reason you need them and their funding and how they are helping to increase impact.
Embrace Technology
Mobile access, mobile devices and the experience on the internet has changed user expectations and has also provided nonprofits with a more level playing field.
Take a look at the businesses that have grown quickly over the past years..innovative companies which are "disruptive" or at least are very different from doing "business as usual." Apple, Amazon, Netflix, Zappos.  Or nonprofit organizations which leverage technology to deliver on mission, like DoSomething.org and donorschoose.org.
Today's donors are also today's online shoppers. So your "competition" isn't the other charity with a similar mission-it's Zappos. Today (and tomorrow's) donors are accustomed to finding and buying what they want, when they want it.
Ask yourself this question: Is your organization set up to allow donors to find and give you what they want to give, when they want to give it? Now pick up your smartphone and see how easily and quickly (or not) you can find your site and make a donation-  because they will not go to a desktop to make a donation or share their affinity for your cause, when the ability to do so is right at their fingertips. It's what they're used to.
The good news is that this technology also makes the playing field for causes, more level. Just a handful of years ago, DRTV might have been the most effective way to reach a mass audience—but, due to expense, was only available to organizations with the largest budgets. Today's technology allows any sized organization the ability to communicate, educate, and engage on a greater scale than ever before—at little cost.
Or, simply continue to hold on to that 3×5 recipe card and wonder where everyone is.
Some background on Wayne Elsey.  He started up the nonprofit organization Soles4Souls after the devastating Indian Ocean tsunami of 2004.  As he was watching the coverage, he noticed a shoe wash ashore. Having spent his life in the shoe business, the image struck a chord and inspired him to leverage his shoe industry experience and contacts to provide for the needs of the victims.  He led the organization from $0 to $70 million in five years.
Elsey left Soles4Souls in 2012 and started up a social enterprise, Funds2Orgs in 2013.
Note: In the interest of full disclosure, Funds2Orgs has advertised on Third Sector Today and Wayne Elsey has supplied copies of his book to Third Sector Today
Some other recent reads which focus on identifying new ways to connect and solve problems:
The Solution Revolution: How Business, Government, and Social Enterprises Are Teaming Up to Solve Society's Toughest Problems , William D. Eggers & Paul Macmillan
When Millennials Take Over:  Jamie Notter & Maddie Grant