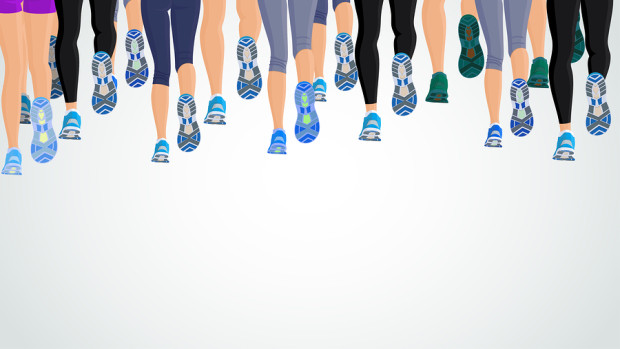 by Lena DGiulia
On Sunday, February 1, I ran my first half marathon at the 32nd Annual Kaiser Permanente San Francisco race put on by Pamakids Runners. With 32 years of experience and a good reputation, this event has a clear advantage and it never lacks volunteers. At each corner I rounded, there was a volunteer ready to cheer us on, hand out water, or scream out the mile split times. Although at times unorganized, 90% of the volunteers seemed enthusiastic and glad to be helping – and I sure was thankful!
With a new event or company, reaching out to groups and individuals for their time can be exhausting and appear useless. People are extremely busy and selective about volunteering their time and an average organization loses 35% of their volunteers every year. So what is the trick to gain effective volunteers and ultimately retain commitment for events to come?
Some main factors that matter:
Finding your volunteers: It is important to seek out groups and individuals who have an interest in the subject at hand. For instance, in this race, many of the volunteers came from high school sports teams, nonprofits working to promote exercise, and local running groups.  This type of volunteer is able relate to the participants and support and encourage accordingly.
Groups vs Individuals: Both types of volunteers are amazing to have on your team for different reasons, but it's important to balance the two. Groups tend to have pre-existing leadership who are able to successfully energize the team. A group also has more accountability and, theoretically, will work harder. On the other hand, if an individual is volunteering, generally it is not a requirement, but a real interest in the work – they 100% want to be there.
Enticing your volunteers: Unfortunately most of your volunteers will not be evangelists with loads of time to volunteer. People are limited in how much they are willing to volunteer their time. They choose their philanthropic involvement by their alliance with the companies involved, the event itself and, of course, the swag or perks they receive. Numerous volunteers at the Kaiser Permanente Half Marathon spoke to me about the cool free shirts and snacks they received for volunteering.
After taking into account the factors above, choosing the right volunteers for your event really depends on the size of the gathering, the subject being explored, and the type of labor needed.
Once you gain volunteers, keep them happy and make sure to publicly thank them for their help and support once the event is finished.
For more event coverage and tips, follow our #3STTNPEvents on Twitter. And remember, if you're hosting an event and you want us to be there, email [email protected].