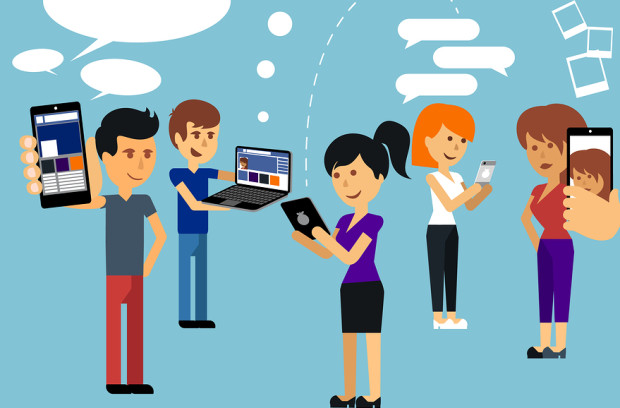 Did you know that the average person receives 76 email messages per day? If you manage email communications for your organization that means seventy-five other causes/notifications/invitations/Groupon deals/sales pitches/you name it that are competing with you for the "open". Standing out in this sea of messages is a big challenge for nonprofits. But don't give up just yet; email is still an important engagement technique, generating a very healthy $40 return on every $1 spent.
But how do you get a person to give you their attention and time – without overdoing it and incurring supporter fatigue?
Unfortunately, there's no one answer. But the recent report 'Why We Still Love Email, and You Should Too' gives a comprehensive run-down of best practices you can follow to develop a killer email strategy.

One of those practices is good old segmentation.

If you are like many nonprofits, then there's a good chance you have one or two email lists that you message or "blast" on a regular basis. If this is you, then you're missing a big opportunity to boost open rates and engagement.
Segmenting your lists is a new paradigm for a lot of nonprofits. But how do you start segmenting a list that has hundreds, if not thousands, of names?
Find Opportunities to Segment
A good place to start is by looking at the opportunities for segmentation. For example, when you launch your year-end fundraising campaigns consider segmenting your lists as follows:
Supporters who have donated within the last three months
Supporters who donated this time last year
Put your top 20% and middle 40% in different lists
Those who have had no activity for greater than six months
Specific program givers

Next, you need to tailor or "individualize" your content.
Look for Ways to Individualize Emails
When I say "individualize" I mean something quite different to "personalize". With a personalized email you just add the recipient's name to the subject line or greeting. When you individualize an email, you use data gleaned about your supporter's interests and past actions to tailor messages and give them what they want.
The results can be dramatic. Research by Janrain suggests that individualizing emails in this way can increase open rates by 244% and improve click-throughs by 161%. The result? A 330% revenue increase per mailing! (And if you're interested – here are 10 more ways to improve open rates with your subject lines.)

Here's an example:
An animal rights organization could segment your audience by those who are interested in dogs versus those cat lovers – based on campaigns and asks that they've responded to. Segment your lists and individualize your emails so that the dog lovers receive an email featuring dogs! Now you're individualizing the content based on their interests.
Parting Words
The quality of your email list is more important and more valuable than just having a bunch of records. Although the bigger is better mentality is tempting for anyone who works in communications, it's actually important to balance email growth strategies with making the most of the audience you have right now. That means communicating in ways that are authentic and meaningful to your supporters (not just the necessity of the organization).
Imagine the power of having a list of people (no matter how small) who actually want to open your next message…sounds like a killer strategy to me!
About the Author: Jennifer Gmerek has 10 years of experience in helping nonprofits take creative approaches to their advocacy, fundraising and engagement efforts online. She has managed online campaigns for Amnesty International USA and works to protect human rights, internet freedom and free speech.