There are good reasons a candidate is on a job search. Sometimes job-seekers send off signals that remind you they might be passed over for promotion, burnt-out, or underpaid. As an interviewer you may extend "benefit of the doubt", but you should heed red flags raised by candidates who may not be your best choice. So, while it's not unusual for nonprofit job seekers to admit the weaknesses of their current employer, it is unacceptable for them to display what will make you regret you hired them. As discussed in Fortune's What are Some Red Flags in a Job Candidate (originally appearing in Quora), pay attention to these big interview red flags:
Angry
Eagerness or passion are acceptable characteristics to display in an interview but anger is not. Even when a past boss or employer was inappropriate in some way, bad-mouthing a past supervisor or company is not professional. An interview is not the time to tell tales on your day off.
Jumpy
There's a big difference between a high-demand professional considering frequent career shifts and an average candidate jumping from job to job. There's probably a reason for their "jumpiness". You'll want to know why before considering hoppers for a permanent position.
Dodge-y
When an interviewee doesn't clearly answer the question posed, they may be demonstrating they aren't a good match for the jobs qualifications. Fortune's example is a candidate who is asked about something as specific as skills in "hardcore coding" who begins talking about "cost overruns". That candidate may be "a wolf in sheep's clothing" and unable to give a concrete example that supports how they can tackle the tasks in the position your hope to fill. While not every candidate has performed the tasks of the open position, the ability to articulate how their skills are applicable is essential. That skill alone may tell you the most of about a motivated and flexible candidate who can grow with your organization.
User
Statements like "I've heard a lot of good things about this company" are vague and suggest a candidate either didn't do her job seeker's homework or she doesn't see desirable benefits in the position. Perhaps they are overqualified or just going through the motions. Either way, they may be wasting your time. Listen to what the candidate is saying about the aspects attracting them to the position-and not just a higher salary or health care. Fortune suggests considering under-qualified candidates who may be more motivated. But also remember that "overqualified" seeks may be in the job search for very good reasons. Either way, it's your job as the interviewer to get the candidate to express why the candidate wants to work with your organization.
Bragger
"Trust me, I'm an expert." "Sure, I can do that." "Well, my degree is from (name any school)…"
It's not reassuring to hear what a candidate just might be able to do. They need to tell you what they can do and why. Their connections, alma mater, or fascination with social work/the arts/saving the world is not enough.
Poor Listener
A poor listener is worse than someone with some poor language skills. A candidate who is a little shy or introverted may have strong attributes and skills. Sure, a distracted interviewee who interrupts or talks over you might be nervous, but one who doesn't understand your questions or misses information you have given them in the conversation might not be listening. Someone who doesn't pay attention can be a distraction in your organization. On the other hand, a candidate who fluently repeats and paraphrases your inquiries is demonstrating that they heard you. A confident candidate will also be able to say "I would be happy to forward you more writing samples," "Yes, my former supervisor would be pleased to talk to you about my database skills", or simply "I don't know" before sharing something you've forgotten to ask them about.
Tardy
Things happen, but being late for an interview sends an irreversible negative impression. Prior notice is acceptable, but it's not preferred. Being early to allow time to visit the restroom or find the correct floor in the building is recommended and expected. No show? Fortune suggests that takes a candidate out of the running-perhaps even for a position at a future organization you might join. Why would you consider someone who didn't have the courtesy to withdraw gracefully? Young job seekers may be more likely to this, but a more experienced professional should know this is a black mark you can't erase in the marketplace.
Over-Confident
As Fortune describes it, "unwarranted confidence" is a more frequent characteristic in younger job seekers. It's the "I do know" attitude when they may not have the chops or knowledge. Thinking they "know" can be a signal that they are super bright and perhaps precocious or may just not take direction well. Observe this trait along with how well they listen. Certainly confidence is positive as even a less experienced candidate can win you over with confidence and a "can-do" attitude".
Self-centered
Too much "I" and too little "we" might be a signal that that the candidate takes credit for other's roles. Too much "we" may tip off the interviewees lack of leadership or hands-on task. If you ask the right questions, you can distinguish the balance of individual and team prowess in the job seeker's history. And "I" and "we" certainly belong in "team".
Long Talker
A job interview isn't the place to "hog air time", as Fortune says. Sure, we all have varied levels of patience for those who speak as if they are filling in every pause. Long talking may be your pet peeve, but you deserve to listen to the candidate, too. A good interviewer should be able to guide the conversation. You should be able to distinguish nerves from someone who can't listen and carry on a professional discourse. Either way, it will be your call if your prospective hire is a great storyteller or an air-time hog!
Player?
How your candidate handles your offer and negotiations may reflect on their intent.
Fortune says-  "However, professional conduct requires that you either take the offer or you don't – you don't go back and forth. Similarly, once a negotiation is mutually complete, it's done." That's not so say someone who seems to be fence-sitter isn't a good bet in the future. Overall, judge the candidate on how they professionally accept or turn down the offer. You might be happy you can hire them later when you move on!
Be a nonprofit team player
One last thought: Do your nonprofit colleagues a favor when you cut a candidate loose. In a small market, it's likely your sector contacts may encounter a job seeker you didn't choose or an interviewee who just didn't know how to behave in an interview. Take time to provide feedback to those in whom you see potential. The millennial you interview today may be the executive director of the organization where you'll someday serve as a board member. And take pride in contributing to others' career success by training your employees and job candidates by setting a good example as a mentor and hiring manager.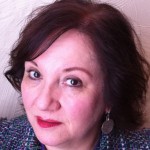 About the Author: Yvonne Hudson has interviewed many job and internship seekers in her long nonprofit career. She has written and edited content for TST since its roll-out in 2013, is principal of New Place Collaborations, a marketing and PR consultancy in Pittsburgh. She loves creating mission-driven marketing solutions for nonprofit clients, including marketing the 74% project for the Bayer Center for Nonprofit Management at Robert Morris University. As a staff member, board member, and volunteer, Yvonne has participated in aspects of capacity-building including programming, fundraising, and board and audience development for diverse higher education, arts, and other nonprofit organizations. She is a member of the board of Pittsburgh Shakespeare in the Parks and the Twentieth Century Club.