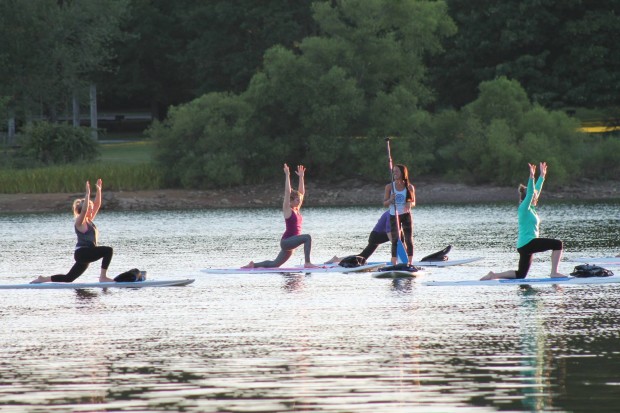 2015 is quickly drawing to a close (is it just me, or did it go even faster this year?). We gave you tips on how to stay productive during the summer. But it's super important to continue to give your creative mind a break even as the weather turns colder.
I'm a big fan of taking breaks throughout the day. Yet I find some of my breaks taking the form of social media or reading-the-news breaks….which can sometimes be worse than just continuing to work. I'm trying to train myself to take healthy mind breaks during the day. And here are a few of the methods I've been trying-
5 of the Best Ways to Clear Your Mind During the Day
Nap. Taking a nap when you're getting frustrated or burnt out on a project will help reset your mind and your body. This may not be a good look if you lay your head down on your desk, but stepping outside to your car or curling up in your office lounge for a quick 20-minute snooze will help refresh you. Lack of sleep is actually one of the biggest contributors to stress and lack of productivity. Just make sure you set an alarm!
Meditate. Whenever I'm incredibly stressed or have had a frantic, crazy day, I turn to my "Relax" iTunes playlist, close my eyes, and focus on my breathing. Clearing my thoughts, focusing on my breathing, and the ebb and flow of my body brings me back to a centered place and helps me focus on what's next. (This is also a great way to get yourself to sleep if you're having trouble starting your nap.)
Drink a beer. This may sound a little silly (and perhaps against your company policy), but some of my best work is done after I've had a drink…especially if it's been a rough day. When I get home from a day at the office and have to focus on some freelance work, I'll sit down with a cold beer and my computer and get to work. Just make sure you drink in moderation!
Play a game. Whether you sit down for a crazy game of Mario Kart, or you flip on Candy Crush on your phone, playing games can help you feel more energetic and positive, which will fuel your creativity.
Read something. When I'm feeling exceptionally burnt out, I make sure to have a good book or a good magazine in my bag. Right now, I'm reading Thrive by Arianna Huffington, which discusses success and creating a life of well-being, wisdom, and wonder. It motivates me and distracts me from the craziness in my work.
What are some of your favorite breaks to take? Tell us in the comments section below!