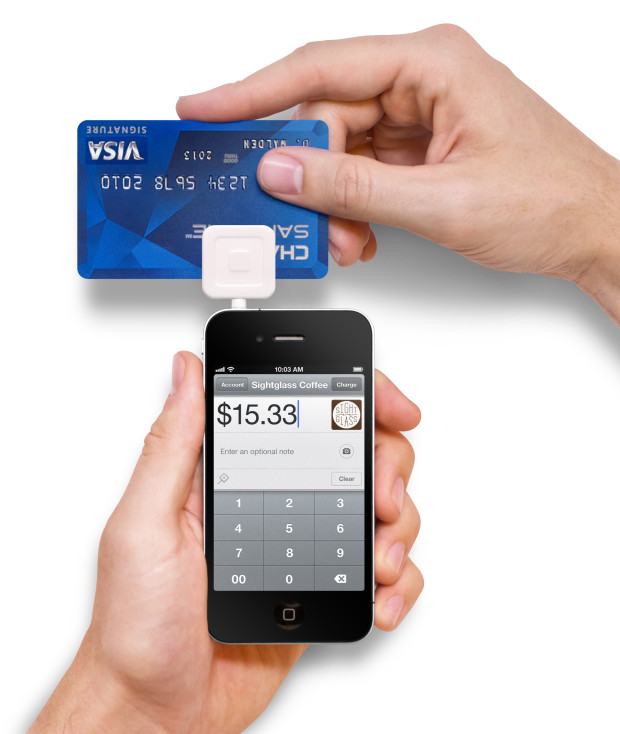 Good fundraising ideas become Great when donating is made easier
The Square app for smartphones and tablets has revolutionized mobile donations and the check-out lane. Accepting donations and payments is now easier than ever, thanks to the mobile technology of Square, a profitable tech tool for any nonprofit or small business.
Small businesses, like coffee shops and farmers markets, use the Square reader for processing purchases instead of relying on bulky cash registers, often too expensive to purchase and/or transport.
Nonprofits are in on the action as well. Salvation Army started using Square alongside their red kettles during 2011's holiday season and hasn't looked back. Use Square at seasonal fundraisers, events, or on the go. Donating was never so easy!
The New York Times spoke with technology expert Lucy Bernholz about Square's influence on Salvation Army's fundraising potential. "It's a no-brainer," Bernholz said. "It's frictionless and will make it so easy to give that if the person ringing the bell can get your attention, there's no excuse anymore because chances are you've got a credit card in your pocket."
As cash carrying becomes less common, nonprofits can utilize many tools to keep donating easy – as easy as swiping a credit card. Square's website outlines the perks of using the app specifically for nonprofits:
Square only costs users 2.75% per card swipe, regardless of card type.
All payments automatically deposit into the organization's associated Square account.
Invite volunteers and staff to accept payments/donations on your behalf without access to sensitive information.
Add your EIN so that all income is reported in the name of the organization, not the individual who opened the account.
Receipts are sent via e-mail or text message to donors.
Keep track of donations: download sales history, view deposits, and more from Square's Dashboard.
For more information, check out Square for Non-Profit Organizations and Paypal Makes Four: Mobile Payment Options for Nonprofits.