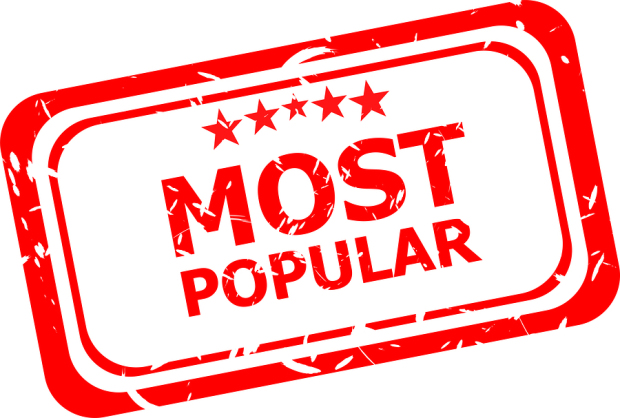 The 15 most popular posts on Third Sector Today during 2014 provide a mirror for our nonprofit readers. As you revisit these stories-or read them for the first time-you'll follow some of top interests of those working your sector.
Fundraising and Managing are always top TST sections for readers. Posts that surfaced as "most read" during the past year reflected commitment to raising funds, improving outcomes, and nurturing staff members. It's clear our readers strive to embrace results-oriented strategies to support fundraising, social media, and branding.
Since Third Sector Today debuted late in 2013, positive engagement of readers and members-that's you!-has inspired us. As 2014 ended, we tallied what our readers followed most frequently.
Let us know your favorites by reading, sharing and commenting. And tell us what you'd like to see more of in 2015. Look for our quarterly round-ups on what's getting the most traction and why you'll want to share it with your nonprofit colleagues.
Now, let's count down the top 15 in '14 as we move through TST's second year
15. Five Ways to Give Your Fundraising Strategy an Upgrade
What nonprofit manager wouldn't like this cut-to-the-chase list to support dollars raised?
14. 5 Stories Your Nonprofit Should be Telling
What kind of stories and tools to tell them are explored by TST Founder Amy DeVita. Just apply what she's gathered-including tips from top social marketer Julia Campbell-and cue up your top stories.
13. 4 Tips for Effective Online Interviews
With job search best practices rapidly changing with technology, succession and recruitment expert Don Tebbe provides what you need to know to ace online interviews. This is a link to save and to share for both interviewers and interviewees.
12. More than a Millennial: Abbie Morneault
Posts by TST's resident millennial blogger Kadi McDonald are always timely. Kadi profiled one young colleague who applies skill-based volunteerism to make a difference.
11. Tips on Winning a Corporate Sponsorship for Your Non-Profit
Kadi focuses on the sometimes elusive corporate sponsorship and how to create a partnership that sings
1o. The Mystery Behind Great Nonprofit Leaders
Use this leadership tip sheet and helpful webinar links for leaders of all ages from Shayla Price, executive director of National Search Dog Alliance.
9. Is it Mobile-Friendly or Mobile-Optimized?
This may be THE question of the year for fundraisers. RAZ Mobile's Dale Knoop examines why you must distinguish a phone-friendly website from one that is really technologically adept. Now that online donations are exponentially increasing as mobile platform support ease and convenience, you can't ignore how your web site and support pages appear on mobile devices. If you haven't transformed you mobile platform to encourage donors and inform constituents wherever they go, read this post.
8. 8 Ways to Foster Sponsor Relationships
Get the list you need to build strong sponsor opportunities right here. You won't miss a beat with this simple guide from Greater Giving's Alexandra Saavedra. Tips include repositioning your in-kind donors as, yes, sponsors.
7. The Biggest Mistake Nonprofits Make on Facebook
Don't you want higher donor retention than the average 27%? This substantial post features an interview with social media expert Julia Campbell by TST Founder Amy DeVita. Check out the compelling advice for staff and board members and links to a handy checklist provided by J. Campbell Social Marketing.
6. 12 Tips on Working with Millennial Event Participants
Engage millennials via your events. Tactics from Kevin Wolfe of Donor Drive caught readers' attention in this post that includes added value with a webinar and transcript link. Wolfe looks at this important target audience and the work of Children's Miracle Network. Essential strategies to keep millennials coming back include "tip-toe" mentoring and recognizing the "it's hip to be square.
5. Precious Snowflake Syndrome
Narrow focus and self-absorption can impede organizations. This popular self-help guide from Tara Cunningham, founder of Beyond Impact, can help your nonprofit to benefit from the collaboration and relevance both donors and constituents require.
4. 6 Reasons for Nonprofits to Use Square
Readers liked our concise guide to Square as an affordable, convenient, smart-phone driven check-out and donation solution for even the smallest nonprofits. Are there any reasons NOT to use Square? Our Sarah Daxton couldn't find any!
3. Cause Marketing and Millennials
Maintaining their spot in the top three, millennials who care! And they really care! Kadi McDonald's practical post sheds light on what pushes millennials' buttons to give, get involved, and stay engaged. Even the discussion in this post's comments about this target demographic are essential! After all, millennials have the greatest longevity potential of your constituents.
2. Research on Fundraising Strategies Proven to Work
Relevant for all nonprofits: a handy infographic from Nonprofit Research Collaborative. Reminders include these essentials-board donation expectations, effective annual fund program, and that giving programs with donor recognition levels play a more important role of larger organizations. In other words, consistency and goal setting pay off as will sharing this post!
And it's not surprising the the most popular post is….
1. How to Make the List of the Best Nonprofits to Work For
TST Founder Amy DeVita went to top strategists who have a finger on the sector's pulse. She asked multi-generational experts their views on what makes "top" nonprofits for the employees who comprise an organization's heart and soul.
Popularity as an employer is essential to reducing the dismaying 24% nonprofit sector turnover. When up to one out of four staff members (on average) is on the move, nonprofits must commit to maintaining momentum and drawing the best employees in the market. Listen up and you, too, can improve the nonprofit in which you live and work. This post provides top advice for your team to make your organization one in which top talents will want to work-and stay on board.
Bonus Sweet 16 Post Branding Lessons from…a Groundhog
So, with the distinction of being the only post using the words "groundhog" and "whistle pig", my own wry look explores how Punxsutawney Phil has built his brand to draw world-wide fans each February 2. Ok, it's Phil's handlers doing the heavy lifting, but you gotta give the little guy some credit as he's bound to do it again in 2015…just as Third Sector Today will be delivering what nonprofits need to know all year.
Other "you can't do without" posts that ranked high covered these topics
Data Rot (a three-part series)
Benefits of For-Profit Partners
For other useful posts you might have missed, check out these links to other popular searches in Third Sector Today:
And, in case you missed it, a wickedly Popular bonus link! Sing along!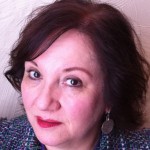 About the Author: Yvonne Hudson, who has written and edited content for TST since our roll-out in 2013, is principal of New Place Collaborations in Pittsburgh. She loves creating mission-driven solutions for nonprofit clients. As a nonprofit staff member, board member, and volunteer, Yvonne has participated in aspects of capacity-building including programming, fundraising, and board and audience development for diverse higher education, arts, and other nonprofit organizations.