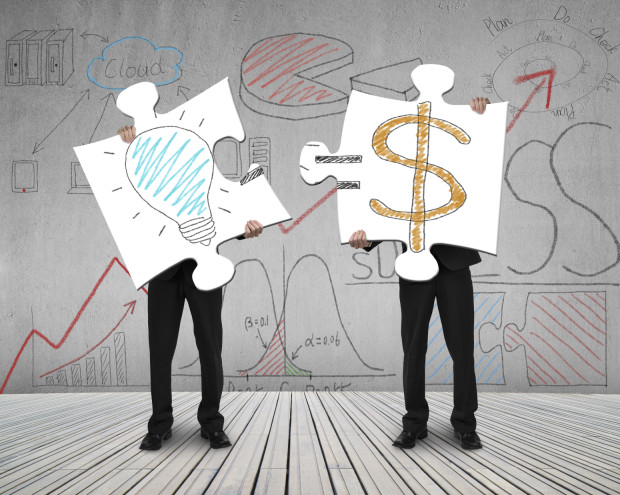 Amy Devita, Third Sector Today (Now, TopNonprofits.com) Founder and CEO, hosted Father of Cause Marketing Bruce Burtch, who presented the webinar:  How to Orchestrate Successful Cross-Sector Partnerships.  You can watch the webinar here:
Bruce Burtch promises: "There is nothing in business today that provides as much economic and social benefit, on as many levels, to as many stakeholders, as a strategic partnership between any combination of the nonprofit, for-profit, education and government sectors when focused on the greater good. Nothing else comes even close."
Burtch describes a sea-change occurring in nonprofit and for-profit relationships and the "money boat" of philanthropy and event sponsorship is being washed away. In this "new normal", for-profits are realizing that they need to receive mutual value in the equation (not a financial return, necessarily, but a return on their social investment). And they are seeking long-term, multi-faceted, value-driven partnerships with nonprofits.
Within this new environment, nonprofits need to provide a Business Value Proposition (BVP) that attracts and outlines benefits for the for-profit partners. If a nonprofit is only focused on raising funds and having its hand out, it is going to be left behind. Nonprofits must understand that they must go beyond simple fund development and focus on these primary goals:
Meet the business objective of each partner.
Have a clear focus and impact on the greater good, which drives the success of any cross-sector partnership.
Find the "brand fit as it's important to align partners with an appropriate association between two partners that is intellectually, emotionally and practically compatible.
Burch advises that nonprofits do the homework:
Read the annual report.
Conduct an internet search for media coverage.
Talk to someone who worked or volunteered for the potential partner.
Then, develop a good understanding of the potential partner's priorities. Put together a presentation that shows that by working with your organization and creating this partnership, multiple benefits and objectives can be achieved.
Always remember: Successful partnerships are first and foremost business relationships.
Top 10 Benefits for the For-Profit Partner:
1.      Increase sales of products or services
2.      Increase employee engagement, morale and retention
3.      Increase customer and brand loyalty
4.      Draw media attention and coverage for free
5.      Provide a motivating purpose for their company and employees
6.      Increase shareholder return
7.      Increase employee skill development, teambuilding, leadership
8.      Attract new business partners and relationships
9.      Generate recognition for the good they create in society
10.    Receive a tax donation for contributions.  
Top 10 Benefits for Your Nonprofit:
1.      Increase funding
2.      Expand donor base
3.      Connect to new business partners
4.      Attract in-kind donations
5.      Provide professional development for employees
6.      Attract new volunteers, Board, pro bono services
7.      Increase brand recognition
8.      Increase media coverage
9.      Connect leaders with community thought leaders
10.    Develop earned income opportunities
Build your BVP:  Business Value Proposition. Take the list of benefits, mix it with the information you found when researching the business goals of the for-profit partner, and add in the mission of your organization.
Approach the marketing department of your cross-sector partner as this is most often the home of PR, sales, and community outreach and initiatives. The marketing staff is usually responsible for reviewing opportunities that may help their organization-including your proposal.
Your new Business Value Proposition may be the beginning of an brand new growth strategy for your own organization!
About Bruce Burtch
Bruce Burtch has helped for-profit and nonprofit organizations develop win-win partnerships which maximize their strategic marketing and fund development success. A nationally-recognized cause marketing expert, he designed the most successful campaign on emergency preparedness in the country through a partnership between Pacific Gas & Electric and the American Red Cross, raising over $1 million, garnering over $3 million in earned media, resulting in an unprecedented 1,000,000 people being trained.
Want his book: "Win Win for the Greater Good" ? Email me  and I'll send you a free copy
Keep this infographic nearby to empower and inspire you before your next funder meeting!