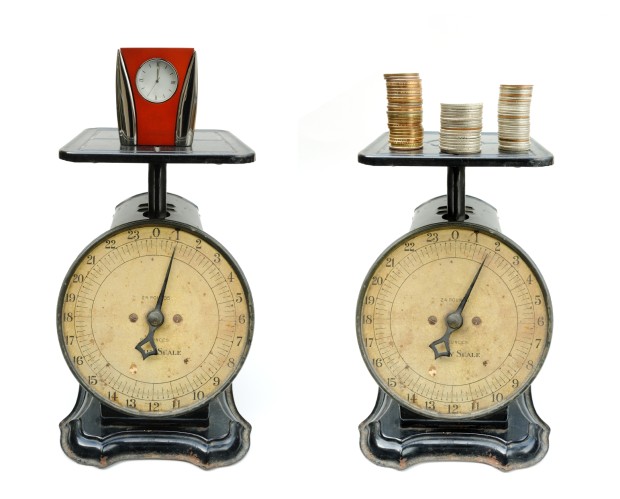 Utilizing fundraising tips which can help save you time and better manage those precious hours each day is a goal for every nonprofit staff. When raising funds is the focus, the potential may seem to stretch infinitely before us. So a smart approach to the little things can save you time and energy.
When I asked my colleague Bob Neu, director of foundation and government relations at Pittsburgh Public Theater about ideas to save frustration in the detailed-laden work of fundraising and donor relations, he provided these most helpful approaches for making this work more manageable.
Sponsor: DonorPerfect

Keep up with the workflow daily.
"If your job involves accumulating masses of data (or even a small amount), such as attendance/participation, zip code demographics, persons served, etc., make sure you commit to doing a little bit of work regularly, each day, so that your data file is always up to date in case you need to do a report on the data," Neu recommends.
"This also keeps you from having to go back and enter information from months ago to make a deadline at the last minute."
Manage all metrics in tools you may need to create.
Excel may be your best friend. "Keep a growing list of all metrics that you have to track, some of which may not be covered by your database," says Neu. "This is important for certain metrics or numbers that you have to use repeatedly in grants or reports, but are hard to remember in your mind."
Do your homework -and save often.
Be meticulous in retaining your submitted reports and background. "Each time a funder needs some sort of special report, think about how you could incorporate that type of report into your regular data-recording practice," Neu points out. "Chances are if you needed it once, you will need it again."
Think of your database as an essential member of your team.
Neu stresses the importance of acquiring a good database program and becoming familiar with all its options and possibilities. Having learned Filemaker Pro many years ago, he relies on its flexible, programmable options. "Microsoft Access, though, is an equally valuable tool – it all depends on which program you learned first."
Bob advises,"Make it a practice to enter each piece of data once and only once, but let the database program sort it and crunch it in as many ways as possible."
Whatever database program is available to you, customize it to the fullest extent possible. It's also extremely important to spend some time with it daily to build donor and foundations records that are searchable and detail-laden. As with any other skill, it's important to use it often, search for ways to build your capacity, and practice, practice, practice.
Build the reports you need.
Neu recommends automating all database reports with scripting. "As long as the data input is up to date, you can be confident of being able to generate an accurate report by pushing a button. Better yet, this enables someone else to generate the report in a few simple steps, coached by you on the phone, if you are out of the office."
Manage grant proposals beyond submission.
In the flurry of meeting deadline, it's easy to overlook archiving. Neu stresses that last steps for each completed proposal be your finishing touches in filing. He suggests creating a final PDF of every grant proposal and report in its entirety-including the attachments. While the submission may not be in this exact format, Neu find that extra step provides peace of mind and convenience.
"That way," he says, "you know exactly what you sent, and can access it quickly and easily. This also helps if a funder says they have not received your grant proposal: the PDF, if you do it as soon as the proposal is finished, will have a date/timestamp embedded in it so you can prove it was written prior to the submission deadline."
Bob Neu is a versatile nonprofit manager who brings background as an arts administrator to his specialized fundraising role as Director of Foundation and Government relations at Pittsburgh Public Theater. Bob has been employed by or consulted for the Good Grief Center for Bereavement Support, the Kelly Strayhorn Theater, Pittsburgh Ballet Theater, the University of Pittsburgh, the Society to Preserve the Millvale Murals of Maxo Vanka, First Night Pittsburgh, the Pittsburgh Cultural Trust, Pittsburgh Opera, Srishti Dances of India and the Guiding Star Dance Foundation.
In his former career as a production manager, stage manager and lighting designer, he worked with the Feld Ballet, A Chorus Line national company, Lincoln Center, Paper Mill Playhouse, the New Jersey Ballet, the Roundabout Theater, American Ballet Comedie and the Martha Graham Dance Company. Bob is an alumnus of University of Minnesota-Twin Cities and Northwestern University. He is an avid backpacker and fly fisherman — when time permits.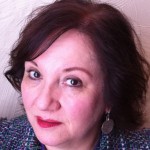 About the Author: Yvonne Hudson is principal of New Place Collaborations in Pittsburgh. She loves creating mission-driven solutions for nonprofit clients. As a nonprofit staff member, board member, and volunteer, Yvonne has participated in aspects of capacity-building including programming, fundraising, and board and audience development. She and Bob Neu first worked together at the Department of Theatre Arts at the University of Pittsburgh where Yvonne earned her MA in theater production and administration.